NEWS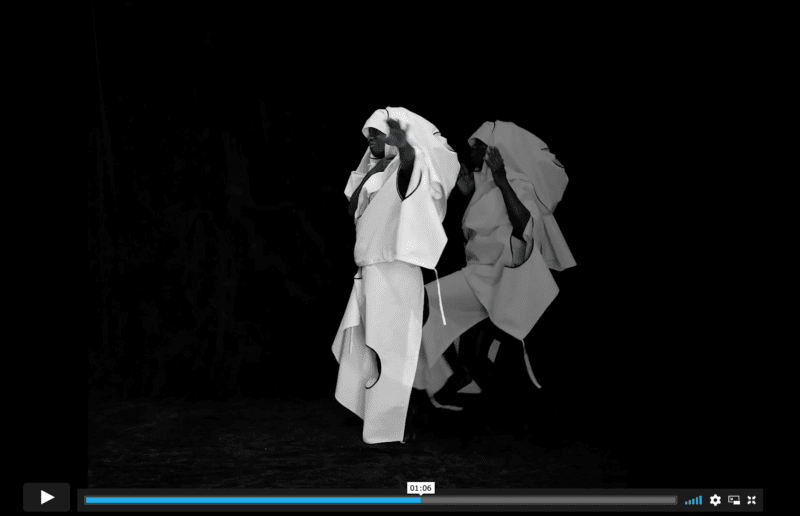 Video excerpt Relay, featuring Alva Rogers. The video is currently on view at Movement Exposed Gallery Space in Utrecht in full length as a large wall projection. The exhibition which also features photographic works and a sculpture was extended until February 20 2021 and will reopen as soon as the current lockdown is lifted. Visit above link to gallery website for more information.
Margret Wibmer
Rephrase
Movement Exposed Gallery Space
21.11. 2020 – 23.1. 2021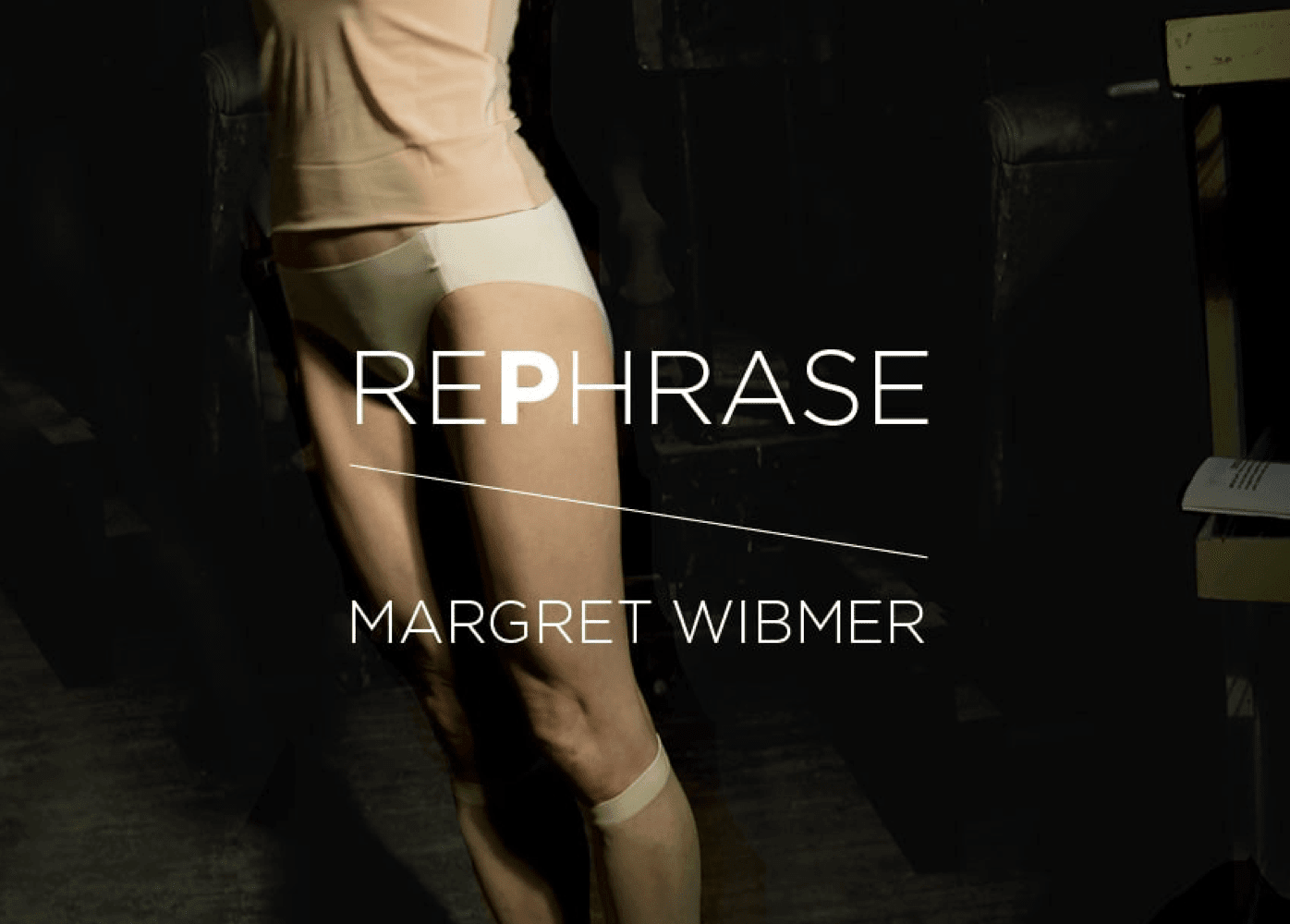 Margret Wibmer, Rephrase. – Graphic Design: Isabelle Vigier
***
Studio news September 2020 – FOCUS ON SCULPTURE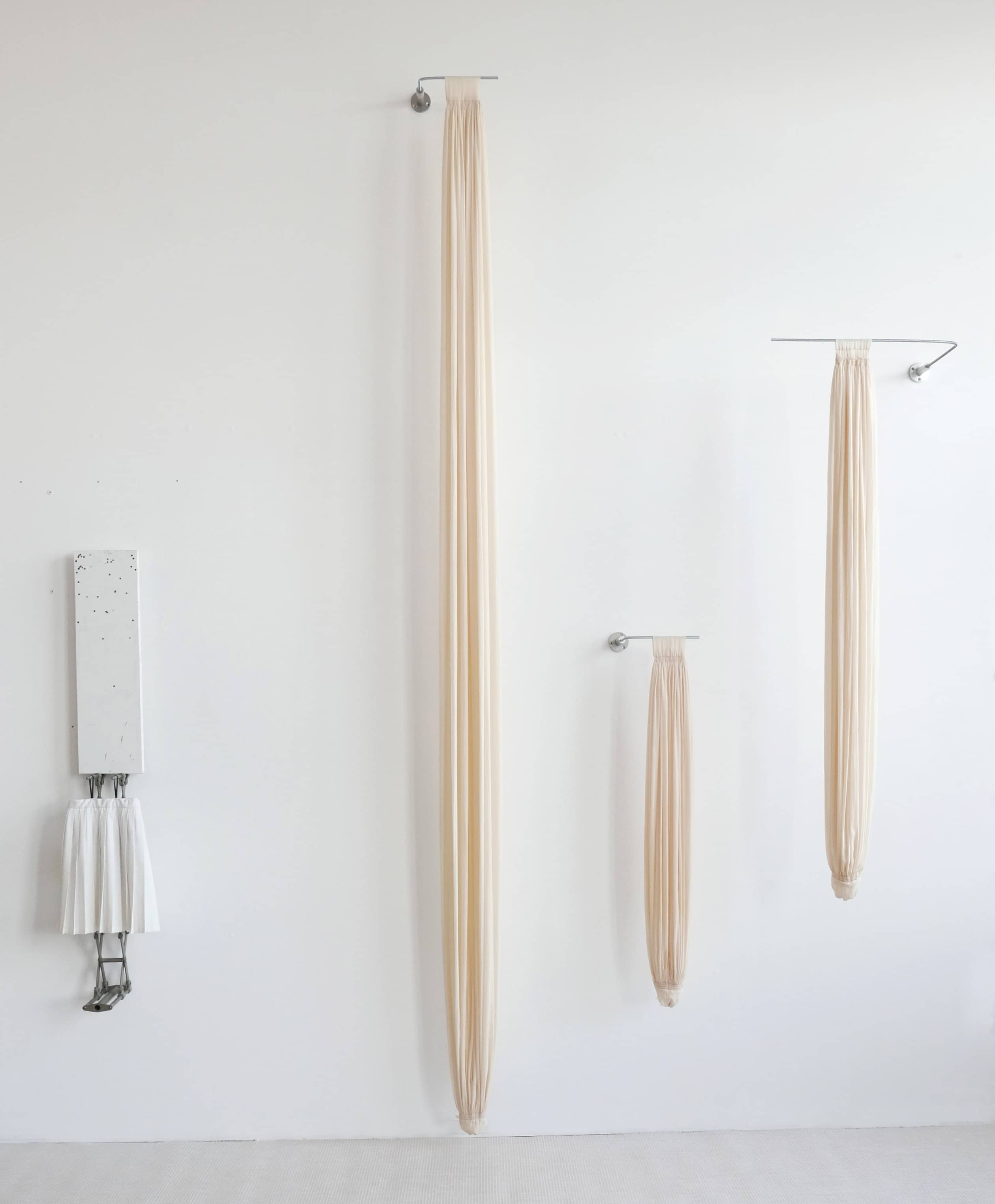 L: Margret Wibmer, 'a day in July' / 2005 / metal, fabric, wood / 

139 x 18 x 20 cm.

 R: 'breathe – dreams may follow' / 2020 / fabric, aluminum / various sizes from 300 – 120 cm in length. with: 19 – 23 cm.  
***
During opening at Bradwolff Projects, Amsterdam. Click on image for more information.
***
 Margret Wibmer / Relay / 2020
Collectors edition
12 + 2 AP
 Signed and numbered
Handmade box. Bound in fine art paper, embossed foil on front and spine. 28,5 x 23 x 2 cm
Includes the artist book signed + one original photographic print on baryta paper / still from video, in parchment envelop. 26 x 21 cm.
Each box contains a unique image. Signed and numbered.
Contact Margret Wibmer for price and availability.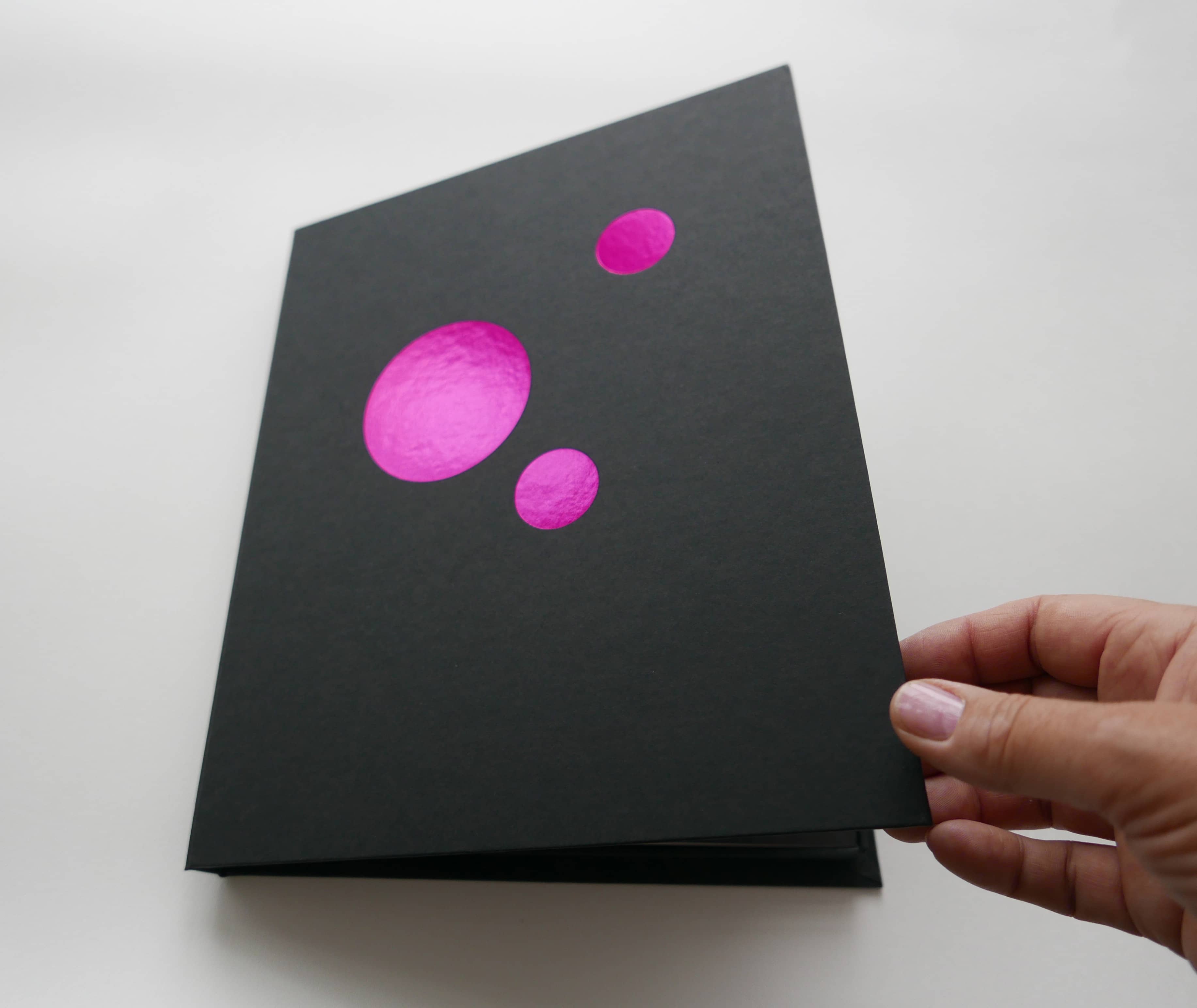 Finissage solo exhibition Margret Wibmer 'Le Visible et l'Invisible' & Book Launch. Book signing and conversation between Margret Wibmer and curator Sofie Crabbé.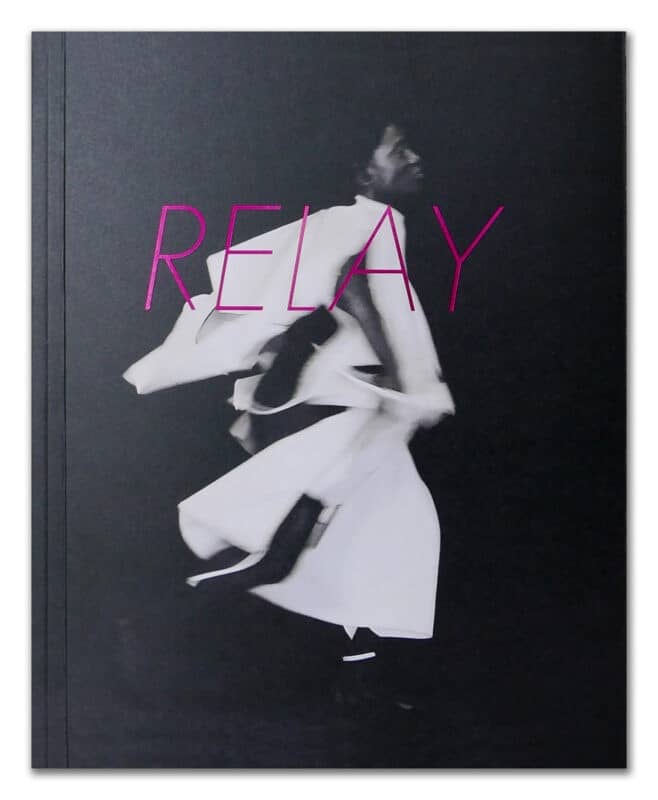 My artist publication Relay (Juli 2020) was realized in close collaboration with book designer Isabelle Vigier. It includes a wealth of images, a poem by artist Marianna Maruyama that explores various layers of Relay and a conversation with writer Magdalena Kröner that brings to light some of what has inspired Wibmer's work over the years. The publication is released together with the eponymous video and comprises a collector's limited edition in a handmade box.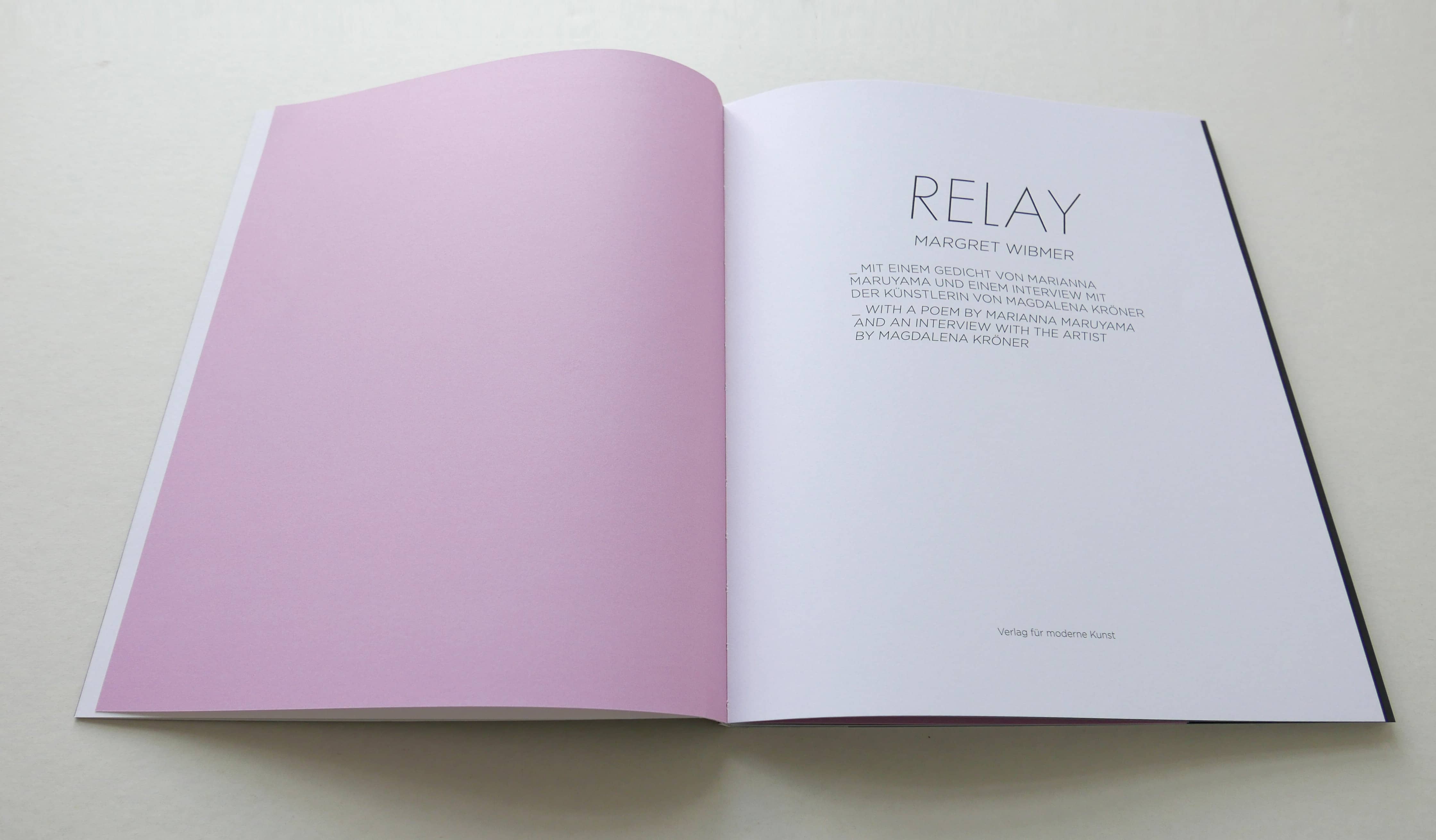 Published by VfmK Verlag für moderne Kunst Gmbh. Printed and bound by Holzhausen Druck Gmbh, Vienna. Made possible with financial support by: Prins Bernhard Cultuurfonds / Tijl Fonds, Bundesministerium der Republik Österreich für Kunst, Kultur, öffentlichen Dienst und Sport, Land Tirol, Fonds Kwadraat, Jaap Harten Fonds.
Date:  Sunday 23 August 2020
Time:  3:00 pm
Click on image below for a video documentation of the book.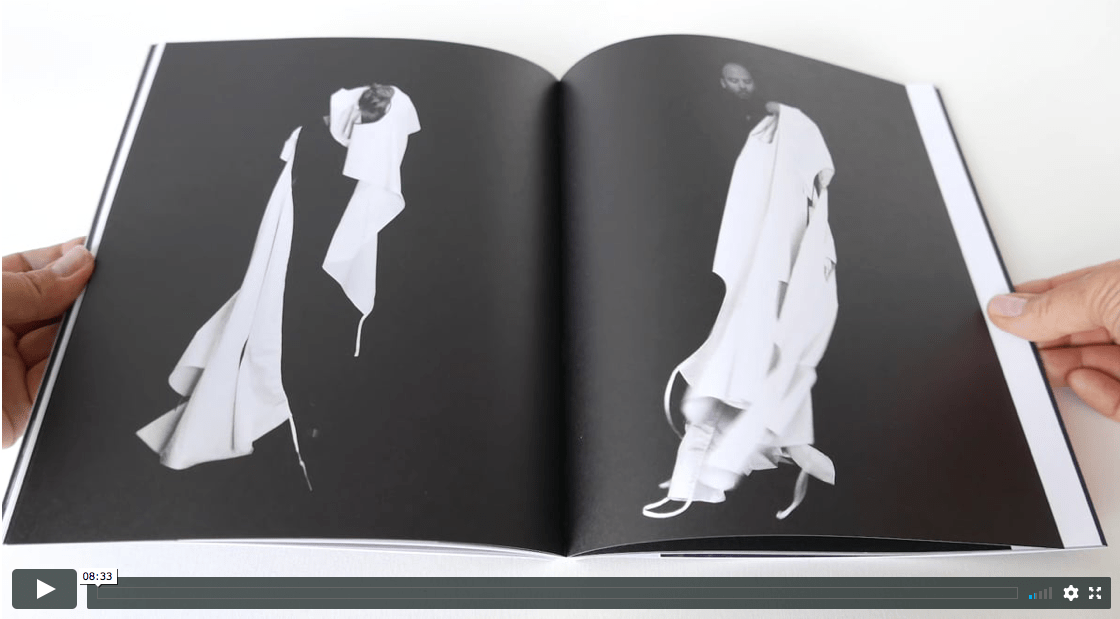 ***
Margret Wibmer's solo exhibition 

Le Visible et l'Invisible

 opened on Sunday August 2 at Bradwolff Projects in Amsterdam. In her opening speech, guest curator Sofie Crabbé drew parallels between my work and the oeuvre of multimedia artist Nam June Paik (1932 – 2006). An extensive retrospective of Paik, titled 

The Future is Now

, is on view at Stedelijk Museum in Amsterdam until August 23.
Click image below for more info, images and a video documentation.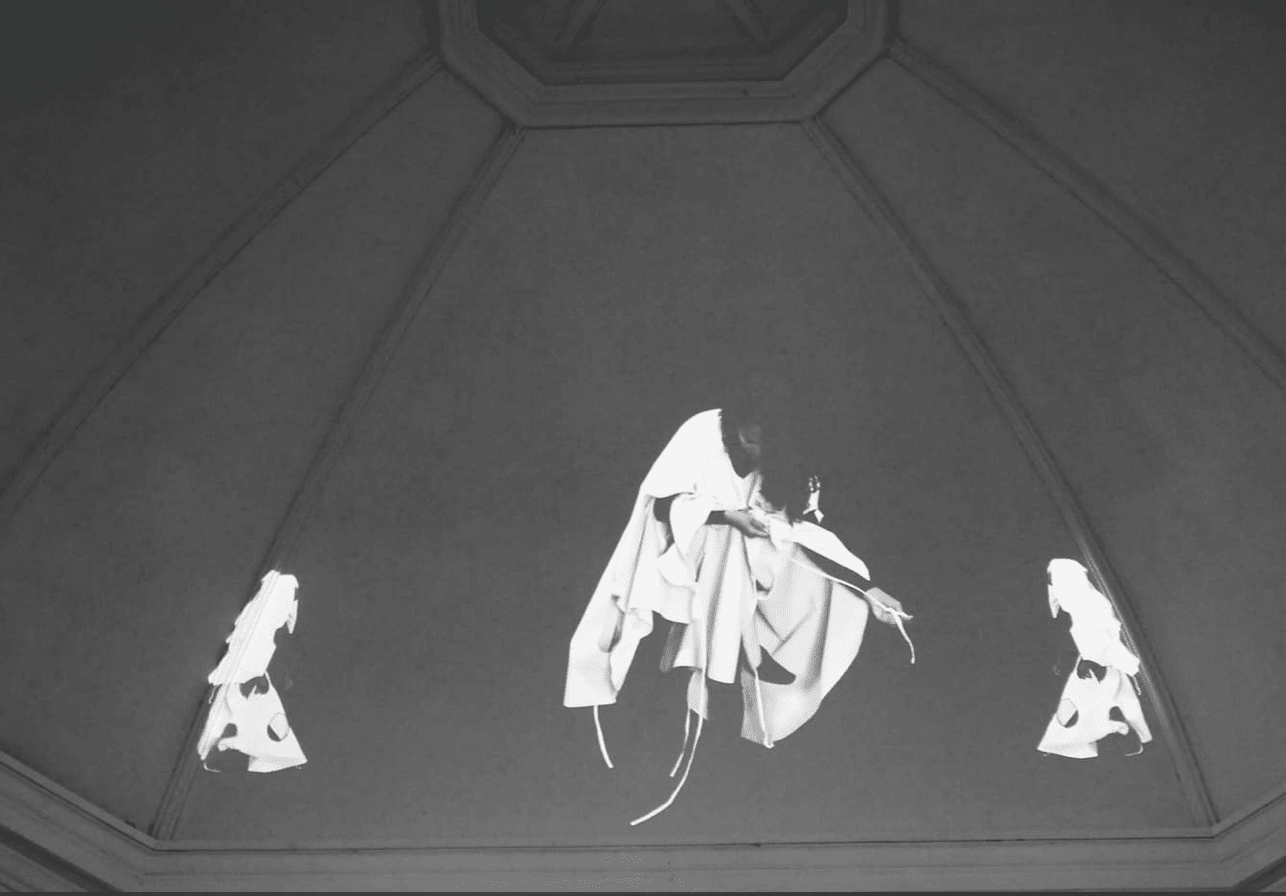 ***
JOIN US FOR THE OPENING!
August 2 2020. 3 – 6 pm
Bradwolff Projects,
oetewalerstraat 73  |  1093 md  |  amsterdam
After focusing on developing participatory performances for several years, I am making sculptures again because this time asks for it. If touch is being challenged, materiality becomes all the more important.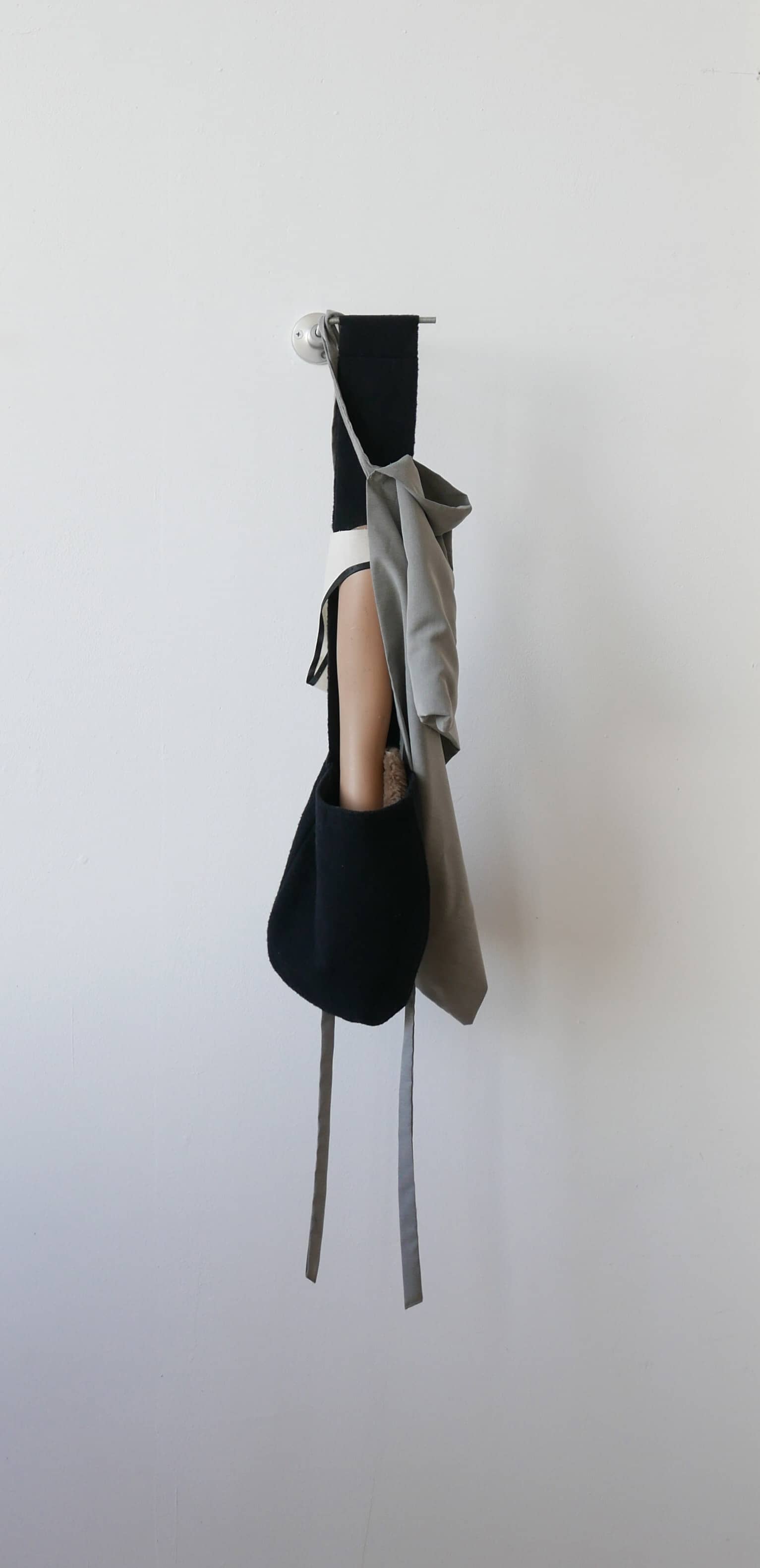 Margret Wibmer / back – up / 2020 / fabric, plaster, aluminum /  21 x 21 x 106 cm
***
Highlight of the week: at the printing house in Vienna for the production of my new artist publication 'Relay'. Coming out very soon!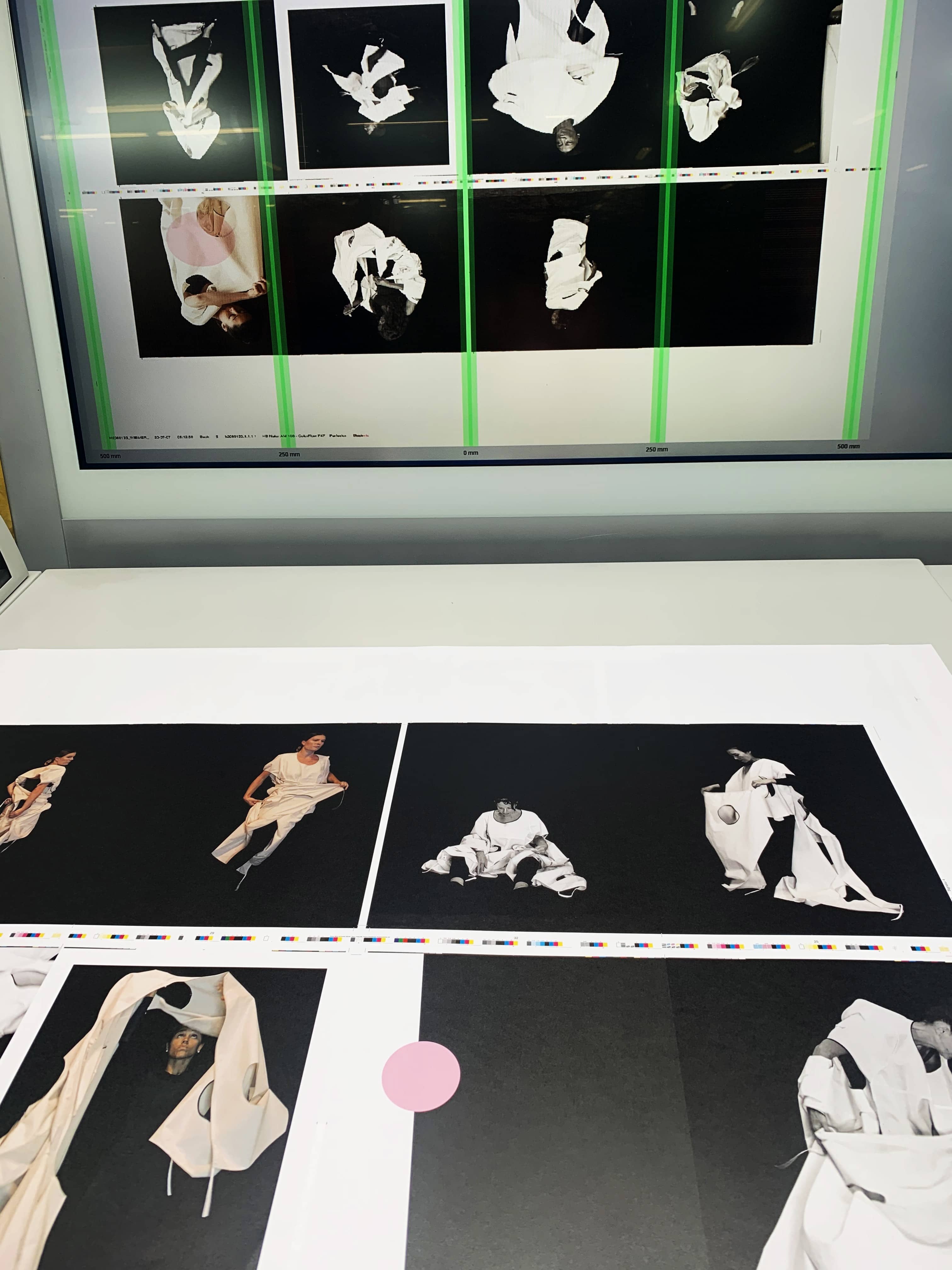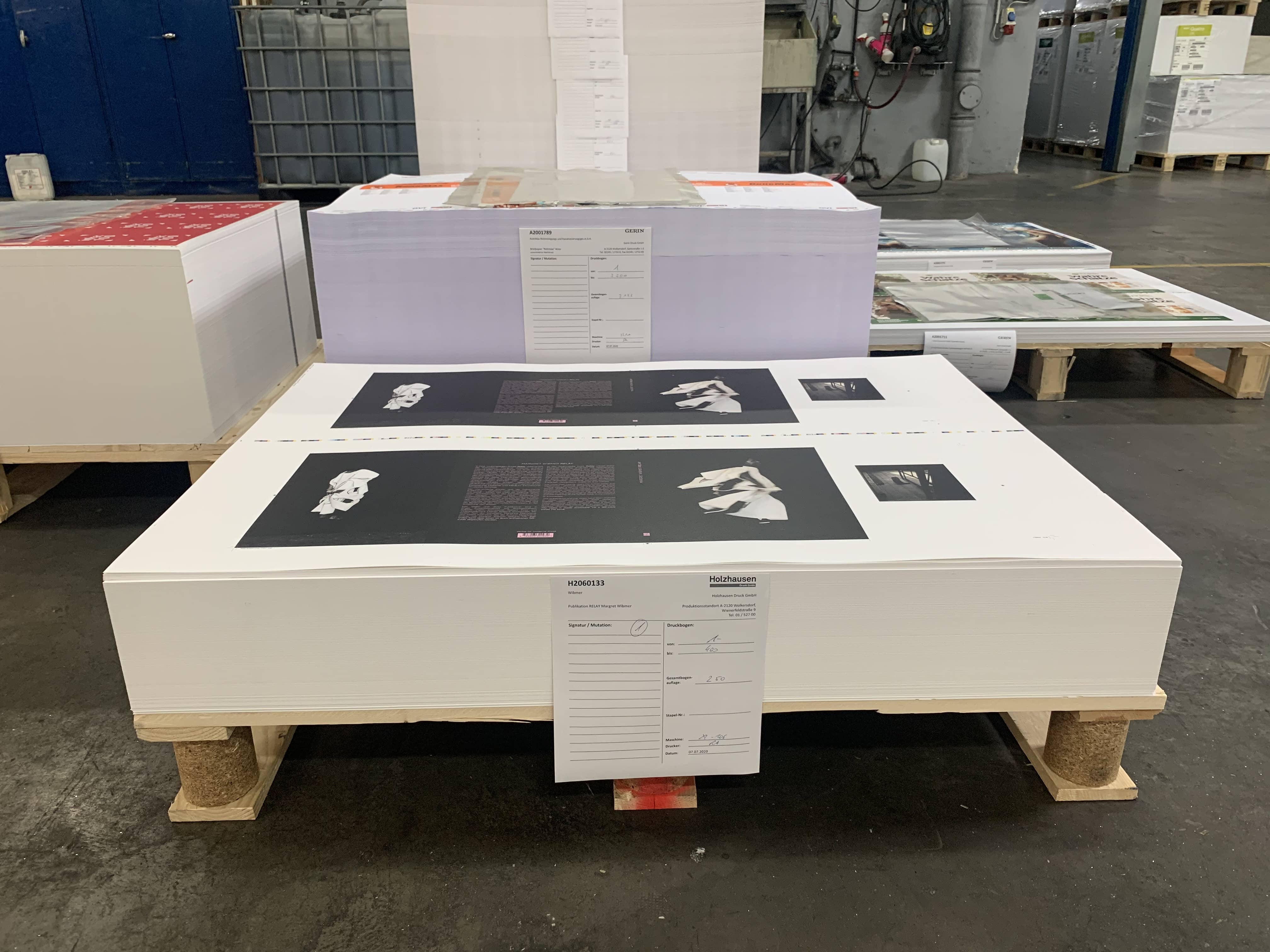 Mirrors and Windows – writing in Art
Sofie Crabbé about the works of Margret WIbmer
(Dutch / English)
***
COMING SOON!
new publication
Published by VfmK Verlag für Moderne Kunst GmbH With a poem by Marianna Maruyama and an interview with Margret Wibmer by Magdalena Kröner  (German / English) 84 pages with 64 full color image. Graphic design – Isabelle Vigier Printing & binding – Holzhausen Druck GmbH, Vienna The book publication and artist edition is released in parallel with the video RELAY, made accessible via a QR-code inside the book.Video production, editing Florian Krepcik Music and sound design Robert Poss
Performers: Al Attara, Bi Li, Suzanne Morianz, Linda Mason, Alva Rogers, Laura Rubin, Mara Meyers, Tania Haselwander, Nina Allen, Michael Chang, Malaya Wibmer. 

Margret Wibmer – book cover RELAY – book publication and special artist edition – 2020
***

Margret Wibmer – new release – 2020 – archival pigment print – Ltd. Ed.
Margret Wibmer – new release – 2020 – archival pigment print – Ltd. Ed.
Margret Wibmer – On Atlantic Avenue – 2012/2020 – archival pigment print – Ltd. Ed.
***

 (breathe – dreams may follow) 
31 January, 2020 18:00-18:45 hrs / NAFA Campus 3, C6-38
2020 has started with an exciting cross cultural collaboration with NAFA (Nanyang Academy of Fine Arts) in Singapore, involving selected students from the Dance program, Fine Arts program and Fashion Studies. This residency at NAFA is made possible with generous support by the Austrian Embassy Singapore and Lenzing AG. The fabrics for this project are made from TENCEL™, Lyocell fibers that are derived from sustainable wood sources, harvested from certified and controlled sources using a closed loop production process.
***
Margret Wibmer, APPARITION, 2012, lambdaprint on dibond, 100 x 100 cm, Ed. 5 + 1 AP


Above photo series "Infinite Play", recently acquired by Artothek des Bundes, on view as part of the exhibition Kunst im Bundeskanzleramt  – Artothek des Bundes: re.present! at BKA, curated by Nothburga Coronabless, together with works of  Brigitte Kowanz, Marusa Sagadin, Elisabeth von Samsonow, Ines Hochgerner, Ulrike Linebacker, Stefanie de Vos and historic artworks from the Chancellery. 
***
From 'Relay' – Work in progress – video, photography, artist publication
Margret WIbmer 'a day in july' – mixed media – private collection 
***
 'The world is something flat or not…' at ART/OF Gallery Offenbach (D) 8. 12. 2018 – 19.1.2019 

image: Margret Wibmer – 'call girl' , Ltd. Ed. Baryta print 
***
Raiffeissenbank Kitzbühel – St. Johann (A) present their collection until  31. 1. 2019. at Raiffeissen Haus, Achenweg 16, Kitzbühel.
***
image: Margret Wibmer | video still 'material encounters' | 2018 | Copyright © 2018 Studio Margret Wibmer. All rights reserved.
The video performance 'material encounters' explores the relation between body, garment and space and the materiality of movement and imagination. Visual artist Margret Wibmer and dancer/choreographer Miri Lee developed the garment, movement and choreography in a collaborative effort through research in practice. Materiality and space are explored through movement, folding and unfolding, air and breath. A complex language emerges through these encounters, revealing the magic and intelligence of body and textiles through movement and touch.
***
'Infinite Play' is mentioned in the recent publication
'Dissolving the Ego of Fashion – engaging with human matters'
***************
Limited Edition of 7 + 2 AP Pigment Prints on Baryta photographic paper
***
Filmsalon at Neue Galerie in Innsbruck
21/2, 23/2, 27/2, 1/3. Click on above link for more details
and
Prélude LIEBEN at Kunsthalle Tirol im Taxis______palais
02/03 from 5 pm until midnight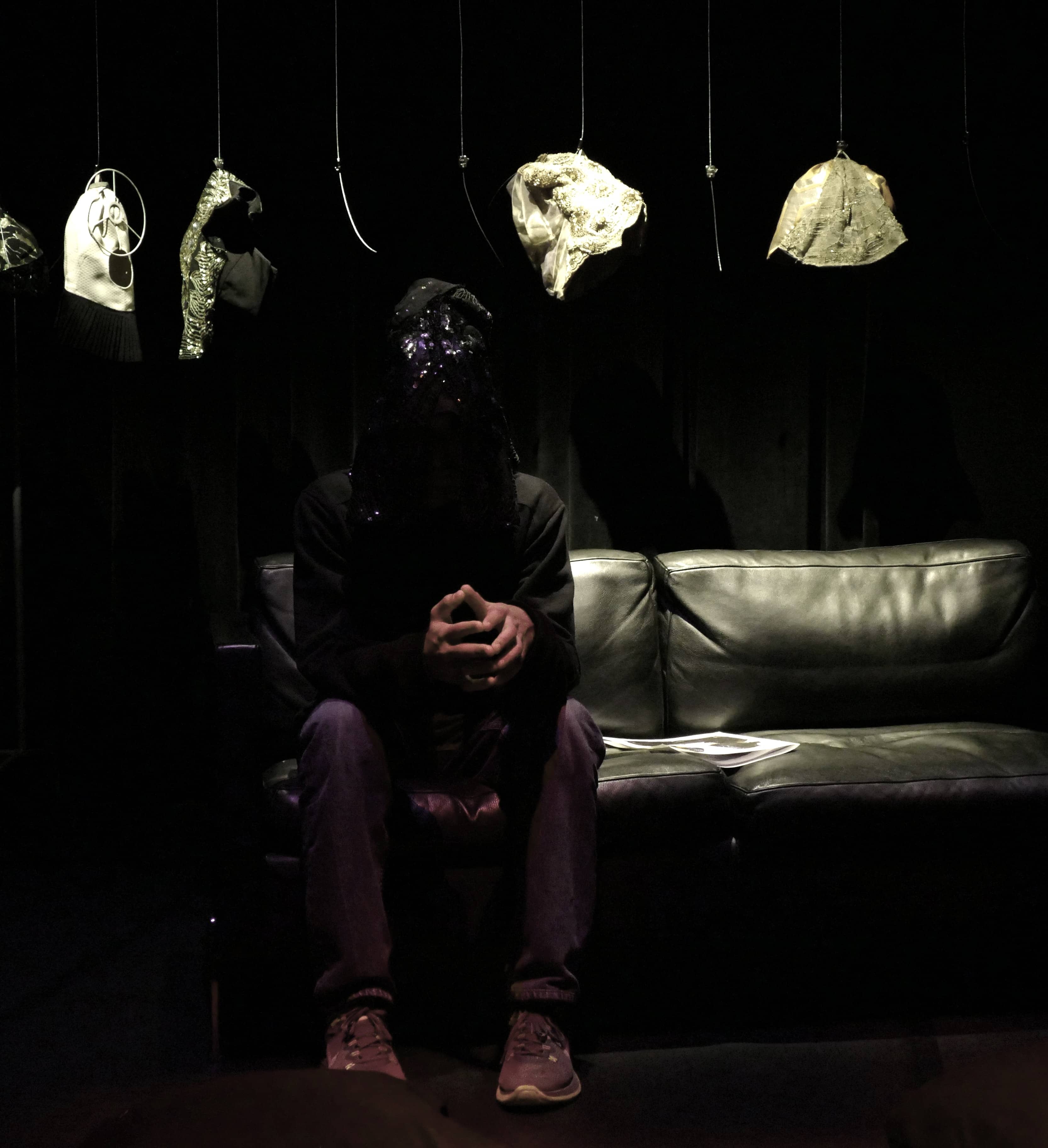 Margret Wibmer | video-still from 'Salon d'Amour' at Natlab in Eindhoven | 
Concept, choreography and masks: Margret Wibmer; soundscape: Robert Poss; camera:  Florian Krepcik;  actors: visitors, Megan M. Garr & Mario van Brakel / Marianna Maruyama & Jaïr Tchong; Lighting technique: Laetitia Linders; Sound engineering: Joost Verest; Curated by Pauline Terreehorst. Special thanks to the students from DAE(Maria Caye, Pranav Kochatta, Giulia Pompilij, Martina Huynh, Thea Christy-Parker, Virginia Vivaldi) and all volunteers.
***
On view: a selection of large photo based works
at The Frozen Fountain in Amsterdam.
***
Groupshow: "PEACE LOVE AND LIGHT" – Kunstraum Dreieich –   8.12-2017 bis 8.1.2018
***
Press: 'Der Stoff, aus dem die Räume sind' von Ivona Jelcic. TT, 4.12.2017. Ein Portrait.
***
Galerie am Polylog Anna Baumgart / Margret Wibmer "UN DRESS" 17.11.- 23.12. 2017; Opening: 17.11. at 7 p.m.
***
INFINITE PLAY at PALAIS DE TOKYO during Paris Fashion Week
Sep 26 – Oct 3rd 2017
En parallèle de la Fashion Week parisienne, du 26/09/2017 au 03/10/2017, le Palais de Tokyo présente des vidéos et des performances de jeunes créateurs à travers une série d'évènements hybrides, poétiques et décalés.
***
INFINITE PLAY a performance and video by Margret Wibmer.
testimonial by performer Emmanuelle Ornon
***
Essay by Marianna Maruyama: 
A Decisive Moment: Margret Wibmer's Salon d'amour
Artistic concept and design masks: Margret Wibmer ¦ soundscape: Robert Poss ¦ video and photography: Florian Krepcik ¦ Actors: Megan M. Garr & Mario van Brakel / Marianna Maruyama & Jaïr Tchong. Curated by Pauline Terreehorst for e-love festival 2016.
***
A group show with Olivia Berckemeyer, Willi Bucher, Nicola Barth, Thomas Draschan, Stefan Draschan,  Eric Decastro, Burkhard Driest, Martin Durazo, Manuel Franke, Mike Hentz, Ichiro Irie, Camill Leberer, Uschi Lüdemann, Sandra Mann, Rainer Neumeier, Manfred Peckl, Max Presneill, Anke Röhrscheid, Martin Sander, Max Seiz, Marcus Sendlinger, Willi Siber, Margret Wibmer.
Several photographic works will be on view, including 'call girl' (below)
Reykjavik International FIlm Festival WORLD AT A CROSSROAD 
NATIONAL GALLERY OF ISLAND – Listasafn Island in Reykjavik
'rehearsal' was selected by THEONEMINUTE.org
29 SEPTEMBER – 9 OKTOBER 2016
***
1 oktober – 29 oktober 2016; opening Oct.1st, 4 – 6 pm
Witteveen Visual Art Center, Konijnenstraat 16 a, Amsterdam
A groupshow curated by Saskia Monshouwer
***
***
Field Trip # 11, Margret Wibmer
Monday, June 20, 2016
10:00am 1:00pm at Studio Margret Wibmer in Amsterdam.
RSVP: info@mothervoices.org
***
My OneMintue video rehearsal was shown at 
Premiere 'The Sandberg Series' ; opening June 16th, 2016
***
  Mezrab in Amsterdam 
Editorial by Jennifer K. Dick, Poetry by Lily Hoang, Art by Margret Wibmer, Hybrid literature by Laura Mullen, Epilogue by Megan M. Garr
***
LINES
Friday 20th of May 2016,  14.30 – 17.00
at Amsterdams Grafisch Atelier AGA in Amsterdam
A talk with Saskia Monshouwer and Margret Wibmer
***
8. – 10. April 2016
time out  was shown during Do Disturb #2 upon a proposition by Sandberg Institute. Do Disturb was curated by Vittoria Matarrese.
***
video documentation 'time out'
indivisible parts of a totality an essay by Marianna Maruyama
Time Out_poem  by Jing-JIng Lee
***
13. 12. 2015 – 23. 01.2016
Kunstraum Dreieich / Artspace Frankfurt
curated by Sandra Mann
Nicola Barth, Bea Emsbach, Katherine Grosse, Barbara Klemm, Sandra Mann, Yoko Ono, Orlan, Alicja Kwade, Valentina Stanojev, Rosemanrie Trockel, Eva Weingärtner, Margret Wibmer
***
MARGRET WIBMER, TIME OUT, 2015, rehearsal, participatory performance at Oude Kerk, Amsterdam
Time Out was made possible through generous support of Stichting Vrienden van de Oude Kerk, N8,  Stichting Stokroos, Tijl Fonds, the Austrian Embassy The Hague and Villgrater Natur.
***
20. September – 18. Oktober 2015
KUNSTVEREIN NECKAR-ODENWALD
Kulturforum Vis-à-Vis der Stadt Buchen Kellereistraße 23 74722 Buchen, Germany Groupshow with works by Eric Decastro, Ichiro Irie, Sandra Mann, Jonathan Meese, Manfred Peckl, Thomas Ruff, Marcus Sendlinger, Ulrike Thiele, Margret Wibmer, Thomas Zipp.
Margret Wibmer, THE LESSON, 2012, c-print, 100 x 100 cm, Ed. 5 + 1 AP
*********************
PHOTO LIMA 2015
with Galerie Younique, Paris.
***