Margret Wibmer's artist publication Relay, published by VfmK Verlag für moderne Kunst in July 2020, was realised in close collaboration with graphic designer Isabelle Vigier. It includes a wealth of image pages, stills from the eponymous video, a beautiful poem by artist Marianna Maruyama that explores various layers of RELAY and a conversation with writer Magdalena Kröner that brings to light some of what has inspired my work over the years. I am tremendously grateful to all who have been involved in the realisation of this work.
Printed on exquisite paper with the finest printing technology available to date this book is a precious object.
Price: Euro 24,– (excl. postage) You can order via VfmK, Books on the Move or directly by sending an email to Margret Wibmer at: wibmer@xs4all.nl.
Collectors Edition
Available at Studio Margret Wibmer

Edition 12 + 2 AP. Signed and numbered.
Handmade box, bound in fine art paper, embossed foil on front and spine. 28,5 x 23 x 2 cm
 
Artists' book signed + one original photographic print on baryta paper / still from video, in parchment envelop. 26 x 21 cm. Each box contains a unique image. Signed and numbered.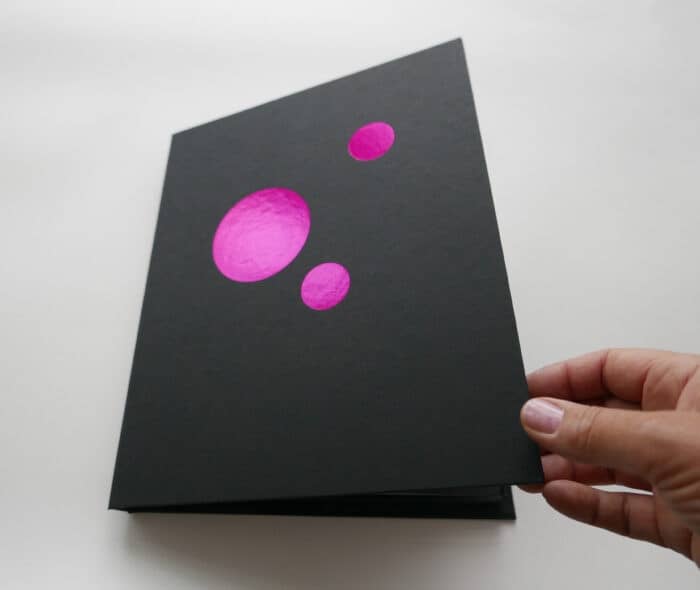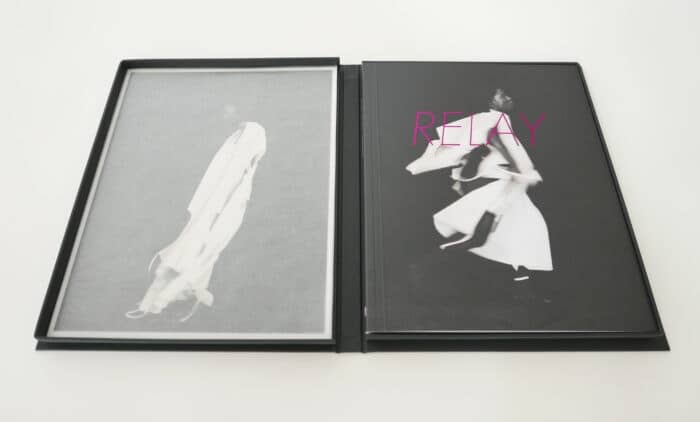 image: Margret Wibmer / Relay / 2020 / collectors edition / Ed. 12 + 2 AP / Ed. no. 1 (sold)
Information and documentation
Editor: Margret Wibmer
Concept: Margret Wibmer, Isabelle Vigier
Graphic design: Studio Isabelle Vigier
Image processing: Margret Wibmer
Texts: Magdalena Kröner, Marianna Maruyama
Translations: Lucinda Rennison, Astrid Tautscher
Final editing: Astrid Tautscher
Lithography, printing and binding: Holzhausen Druck GmbH, Vienna
Performers: Al Attara, Bi Li, Suzanne Morianz, Linda Mason, Alva Rogers, Laura Rubin, Mara Meyers, Tania Haselwander, Nina Allen, Michael Chang, Malaya Wibmer
Authors: Margret Wibmer, Magdalena Kröner, Marianna Maruyama.
The eponymous video is included in the publication via QR code.
Video:
Concept, camera, lighting, image processing, design textile object: Margret Wibmer / Video production and editing: Florian Krepcik / Music and sound design: Robert Poss
Published by: VfmK Verlag Für moderne Kunst GmbH
This publication and the video have been produced with financial support by: Prins Bernhard Cultuurfonds / Tijl Fonds; Bundesministerium der Republik Österreich für Kunst, Kultur, öffentlichen Dienst und Sport; Abteilung Kultur Land Tirol; Fonds Kwadraat; Jaap Harten Fonds.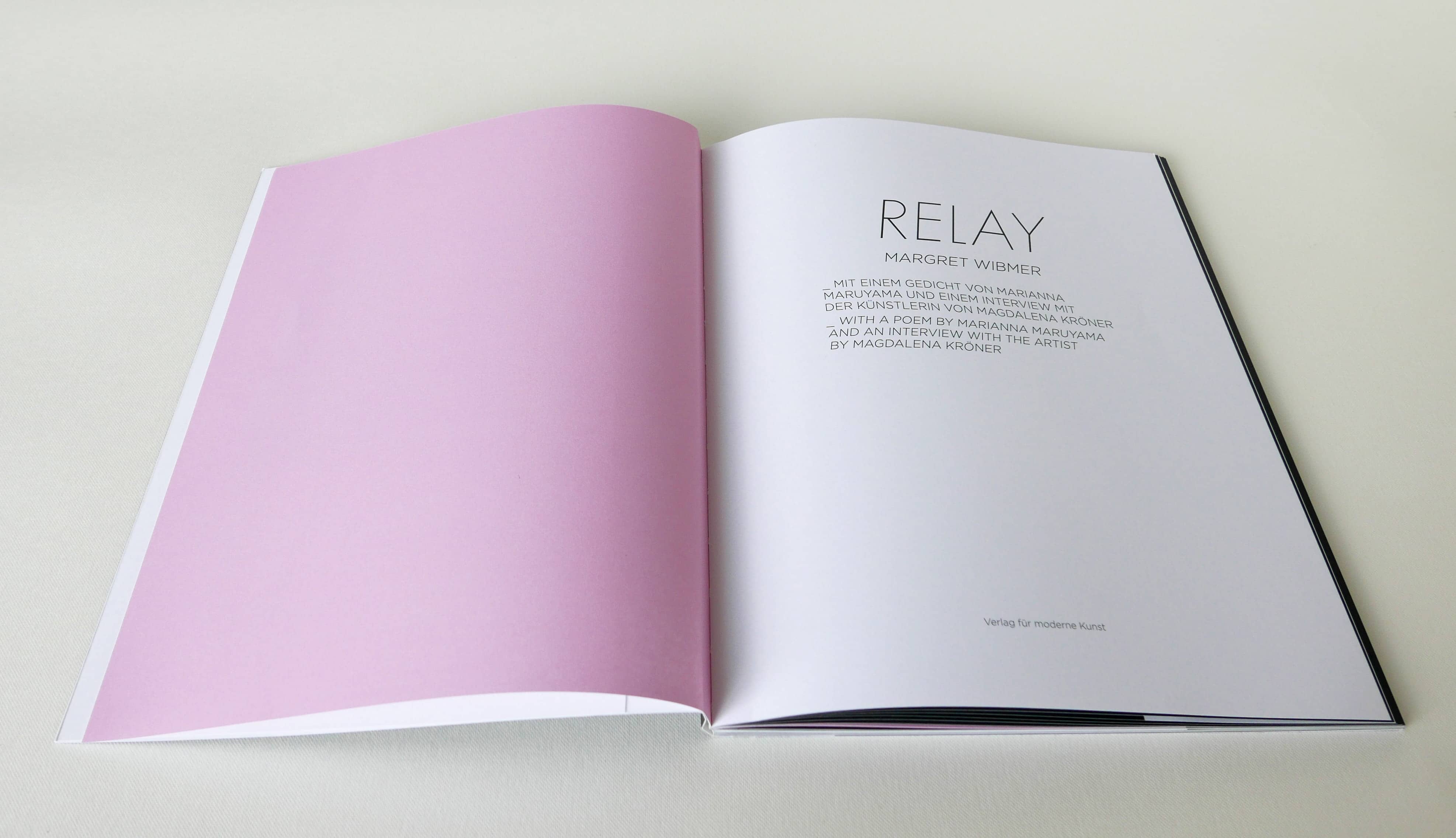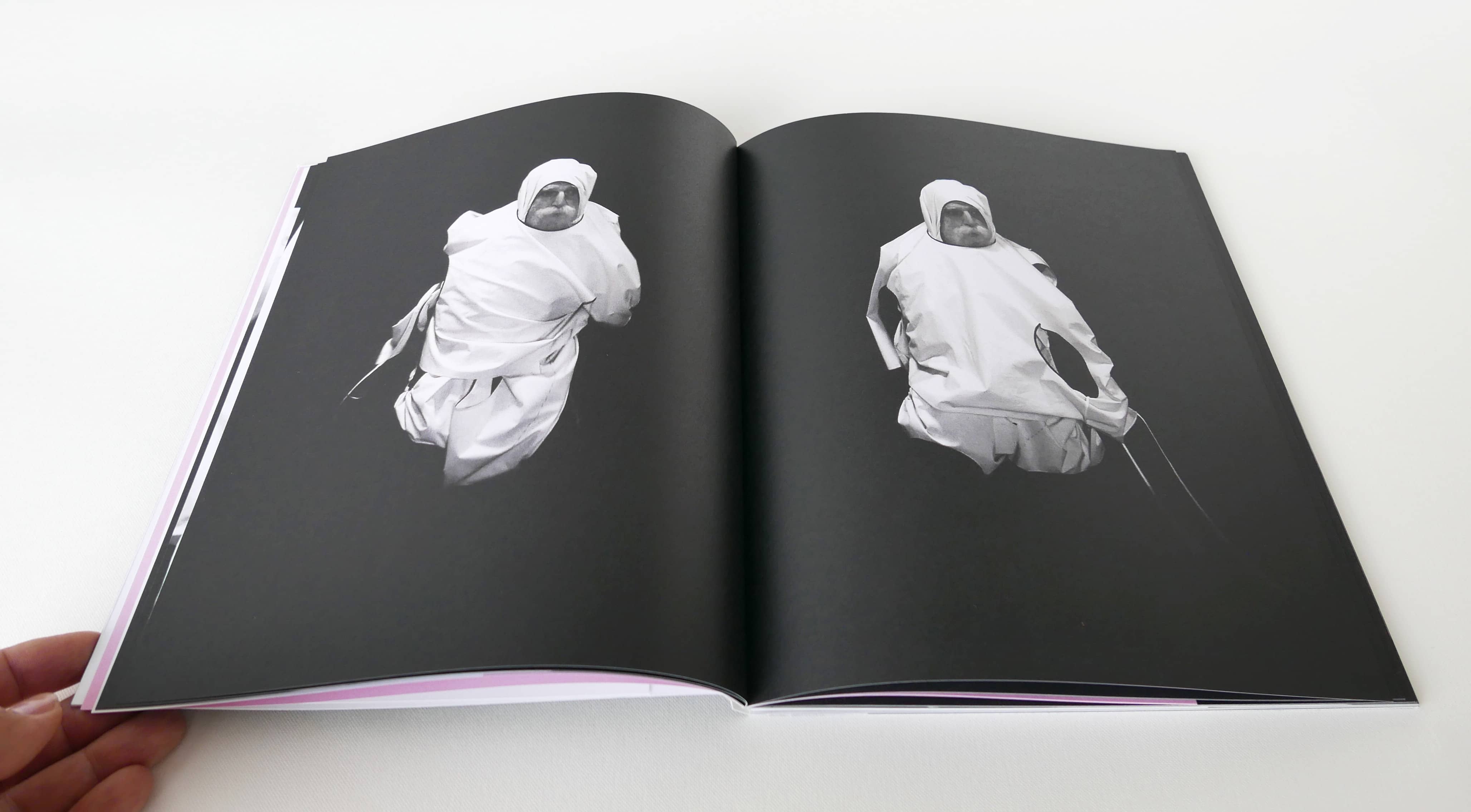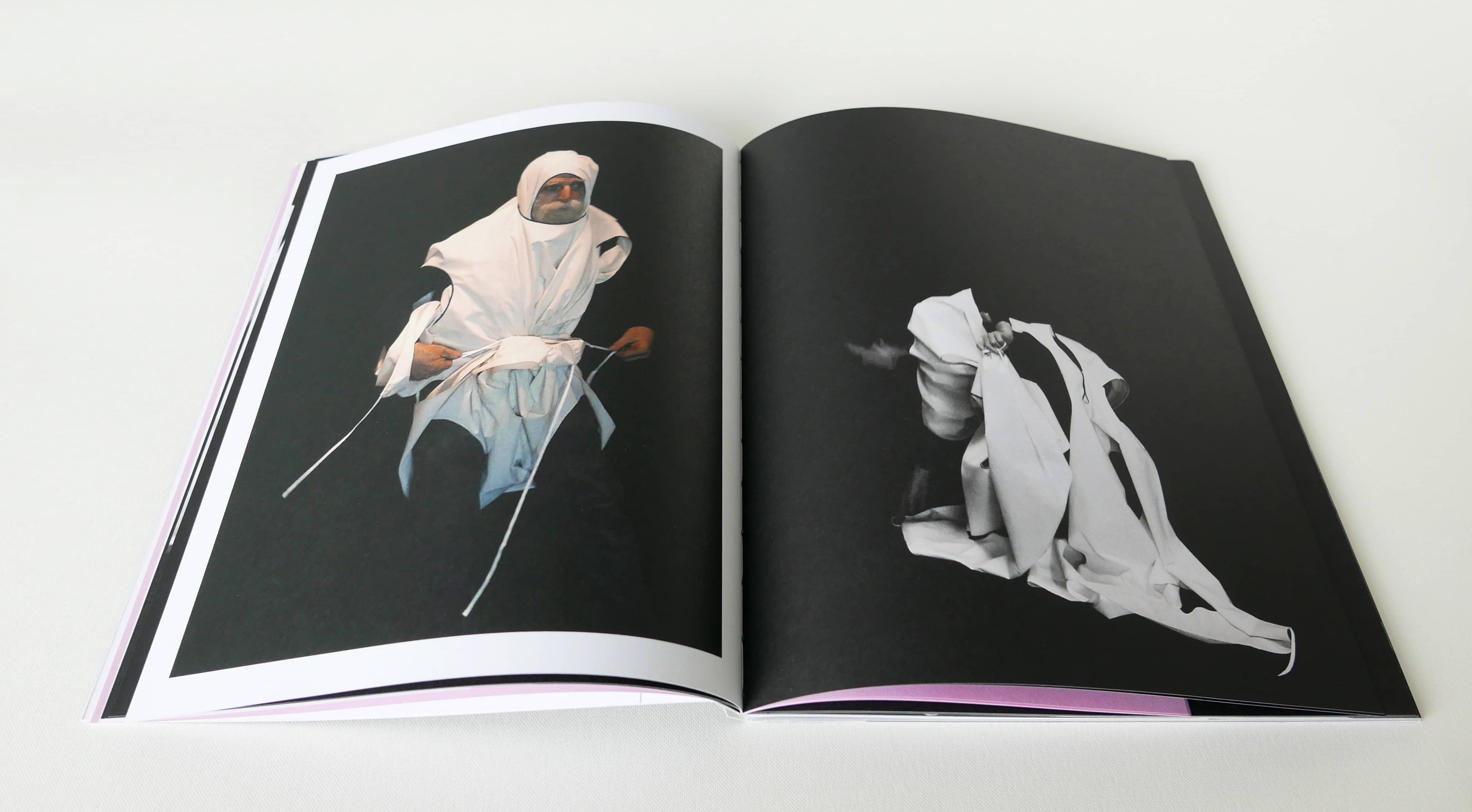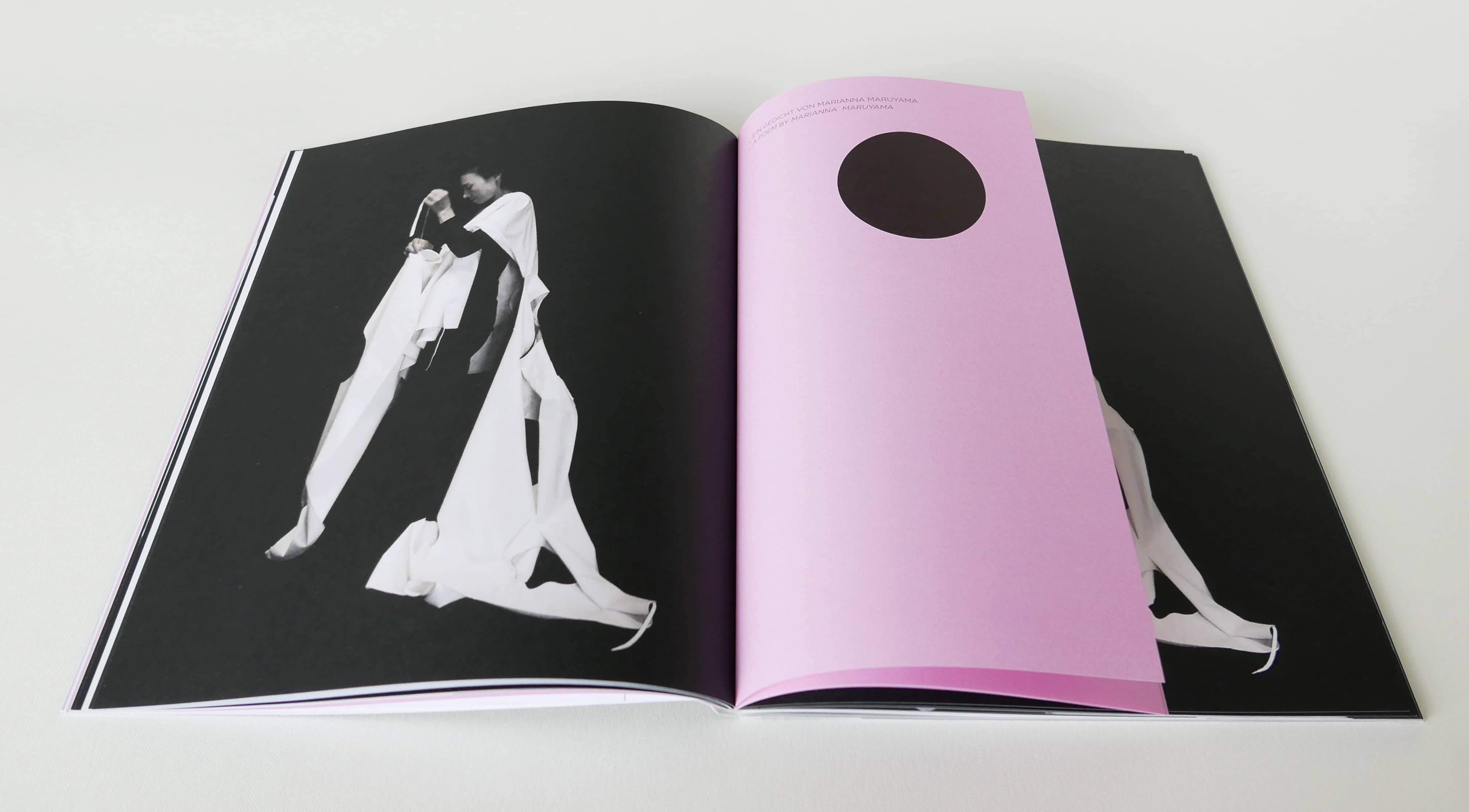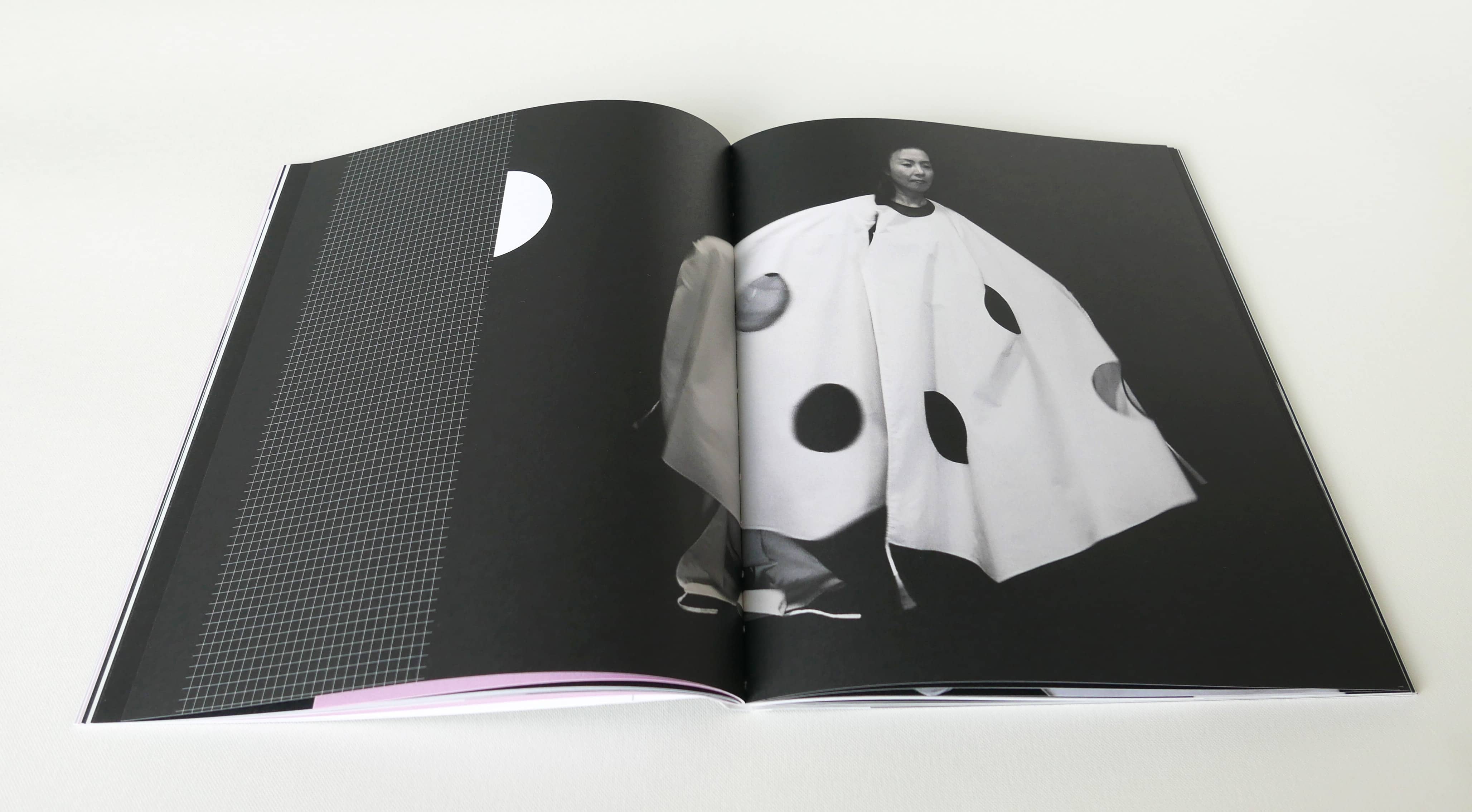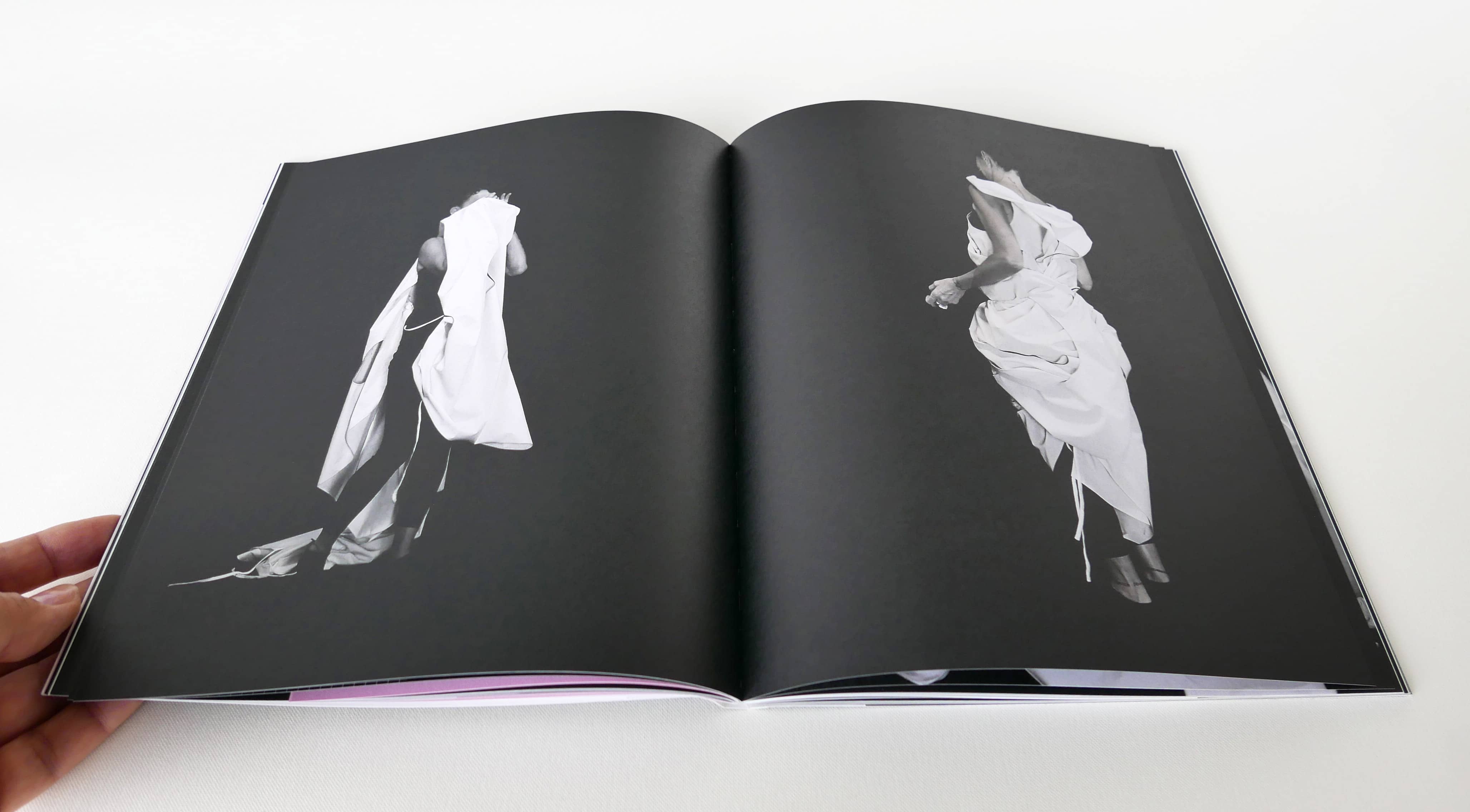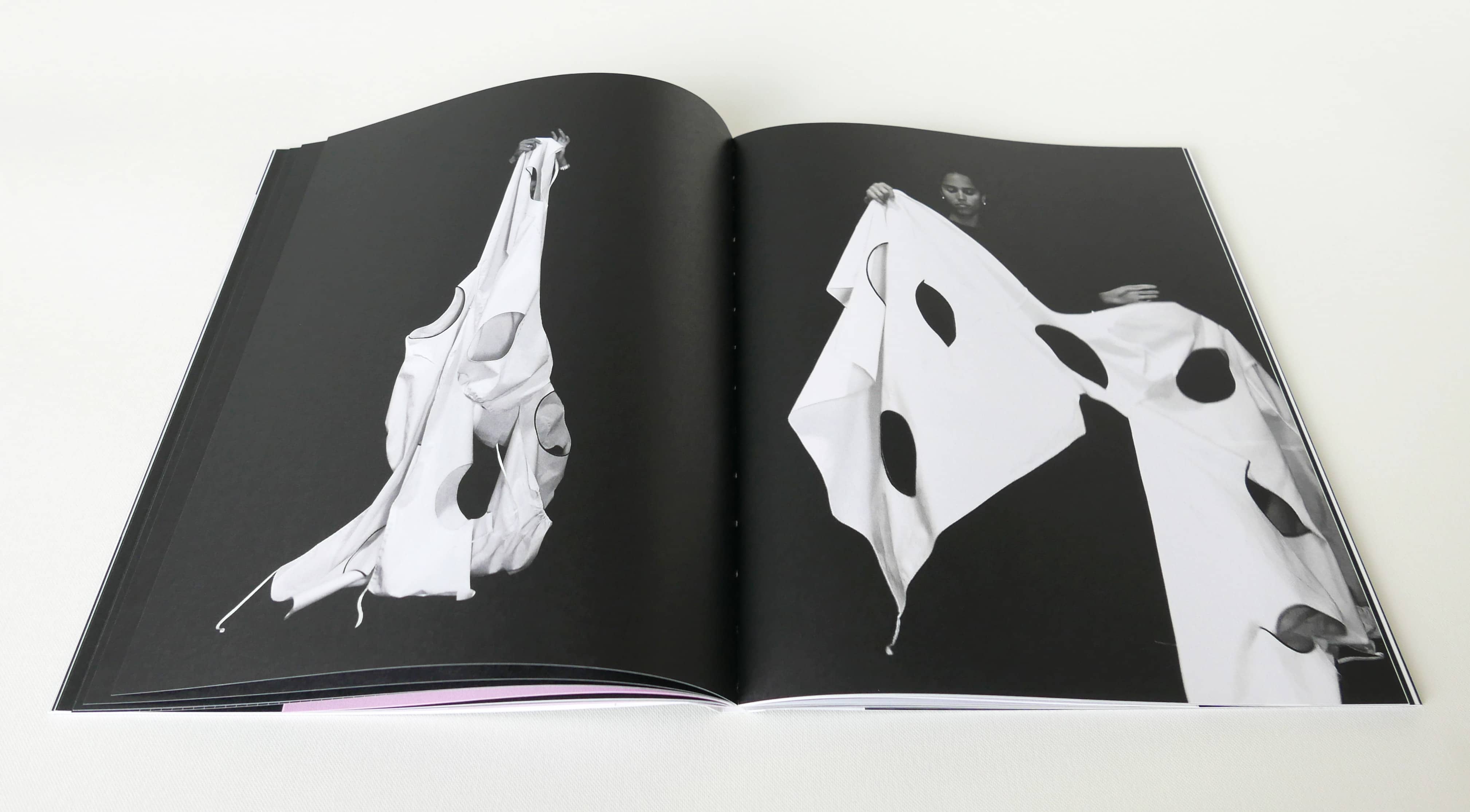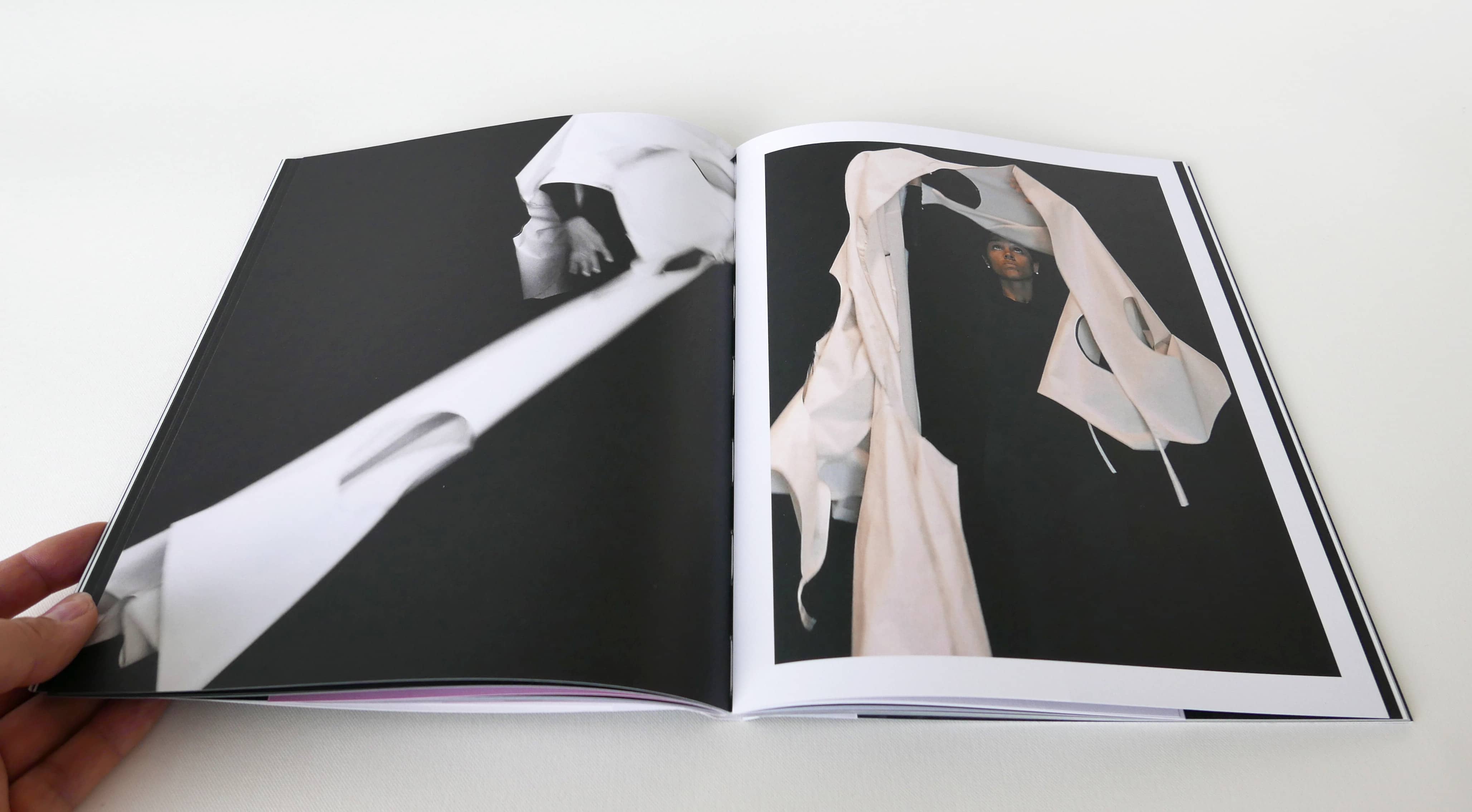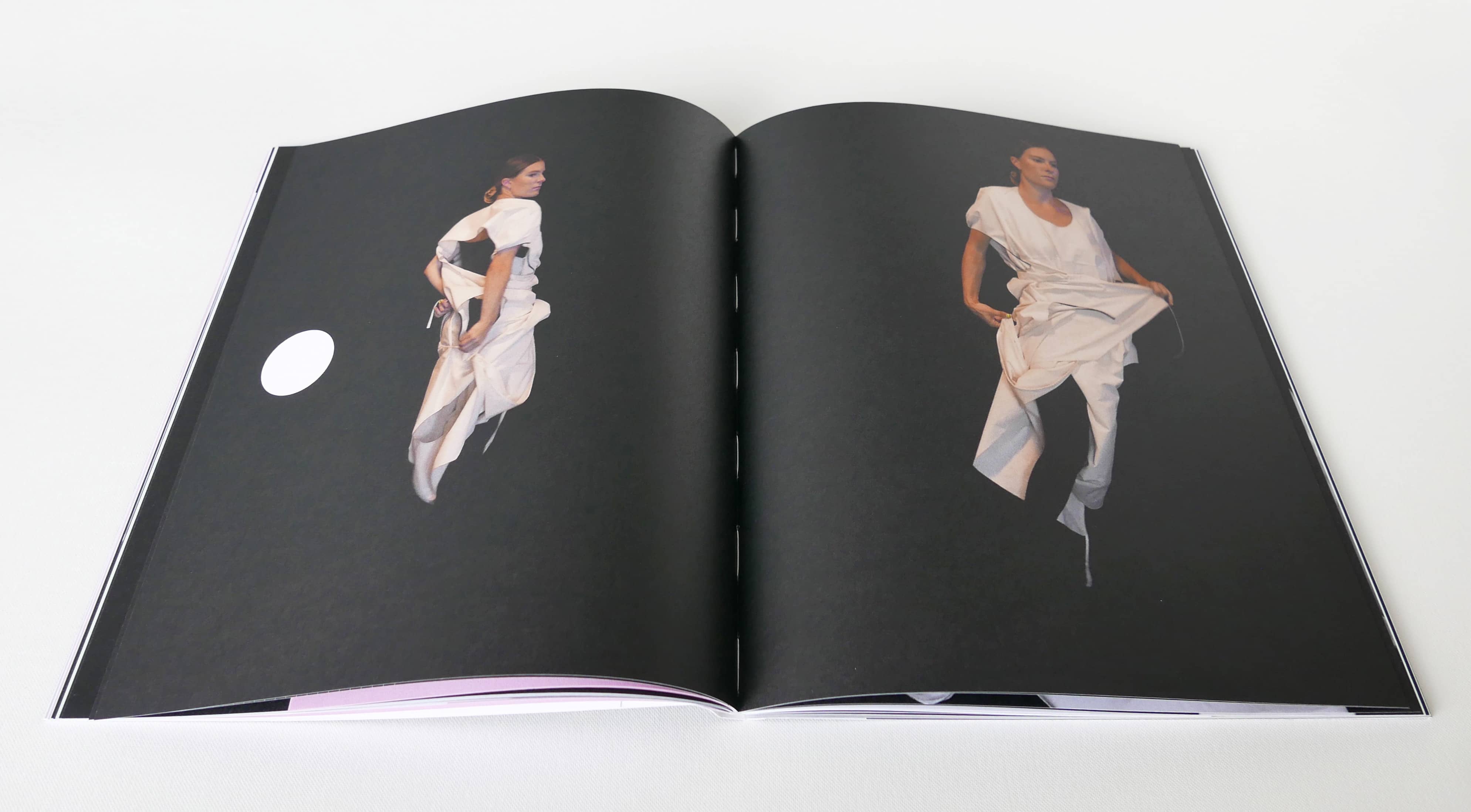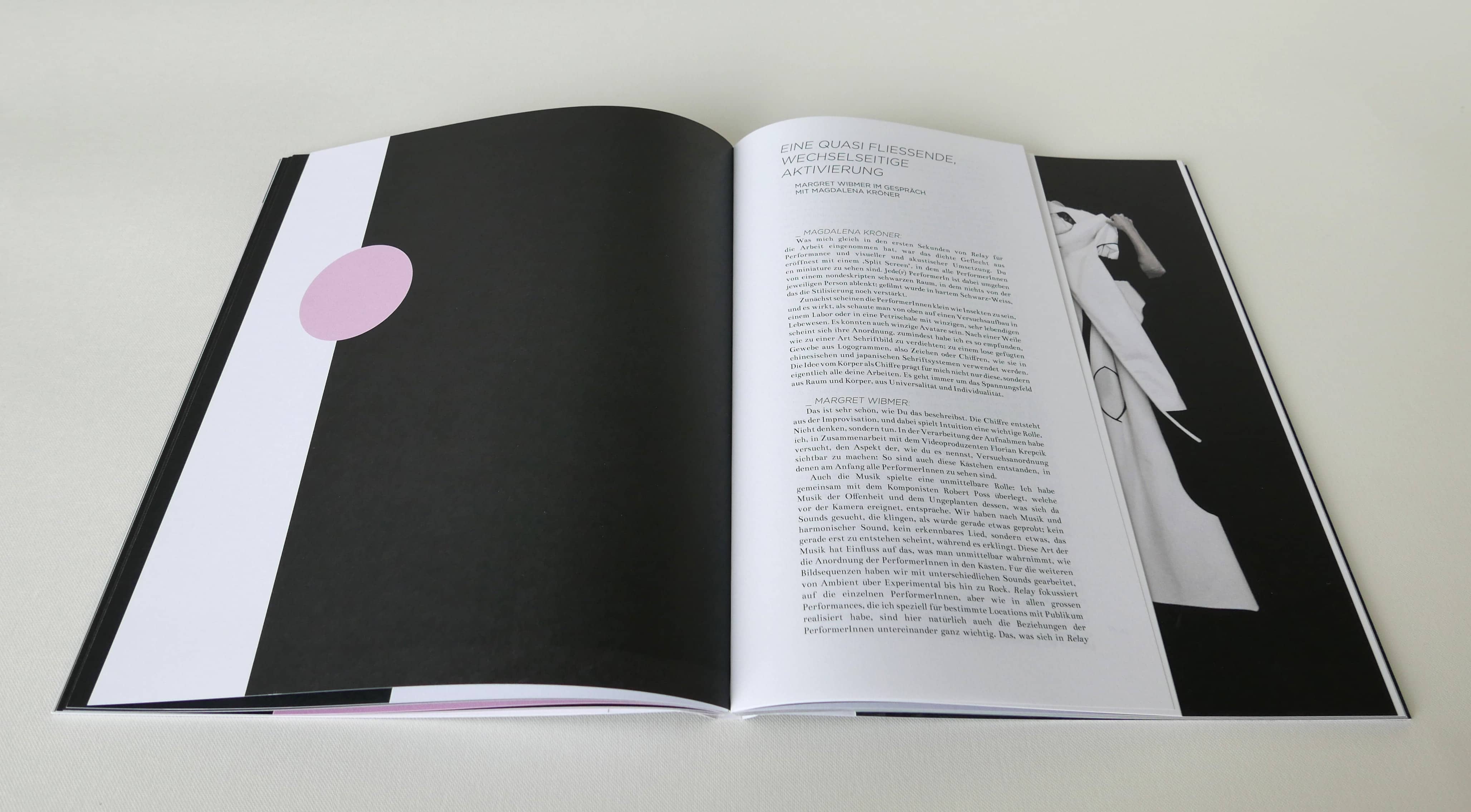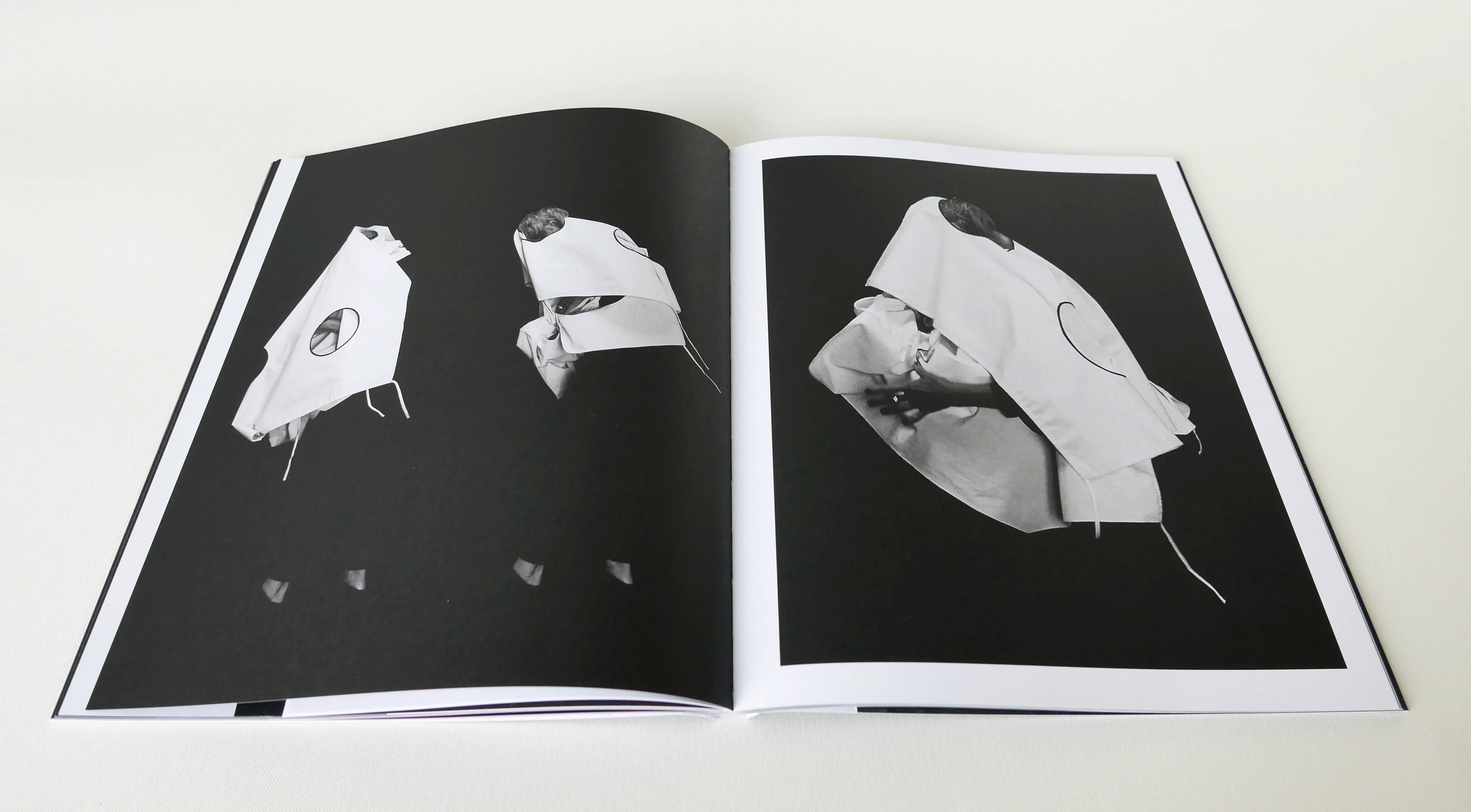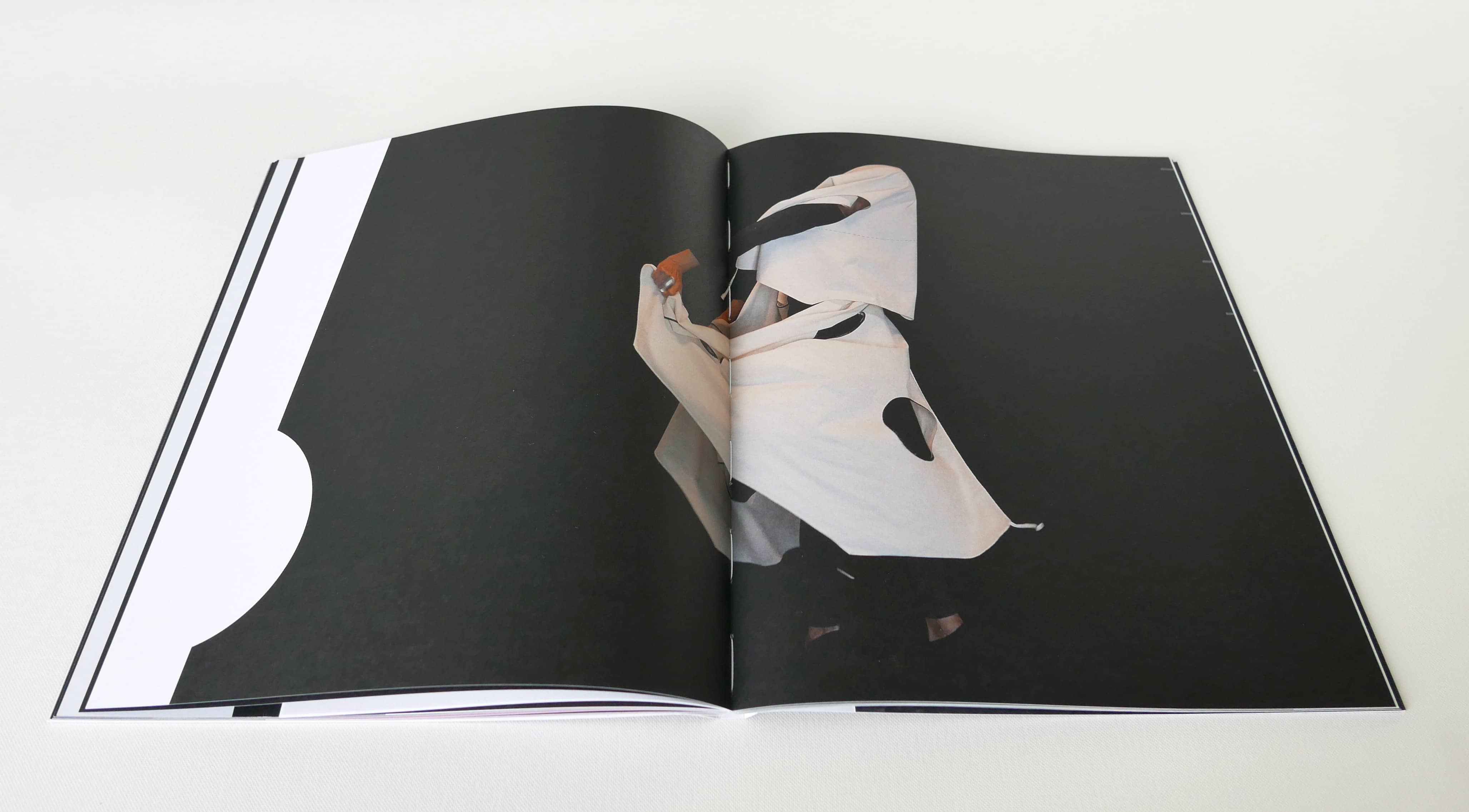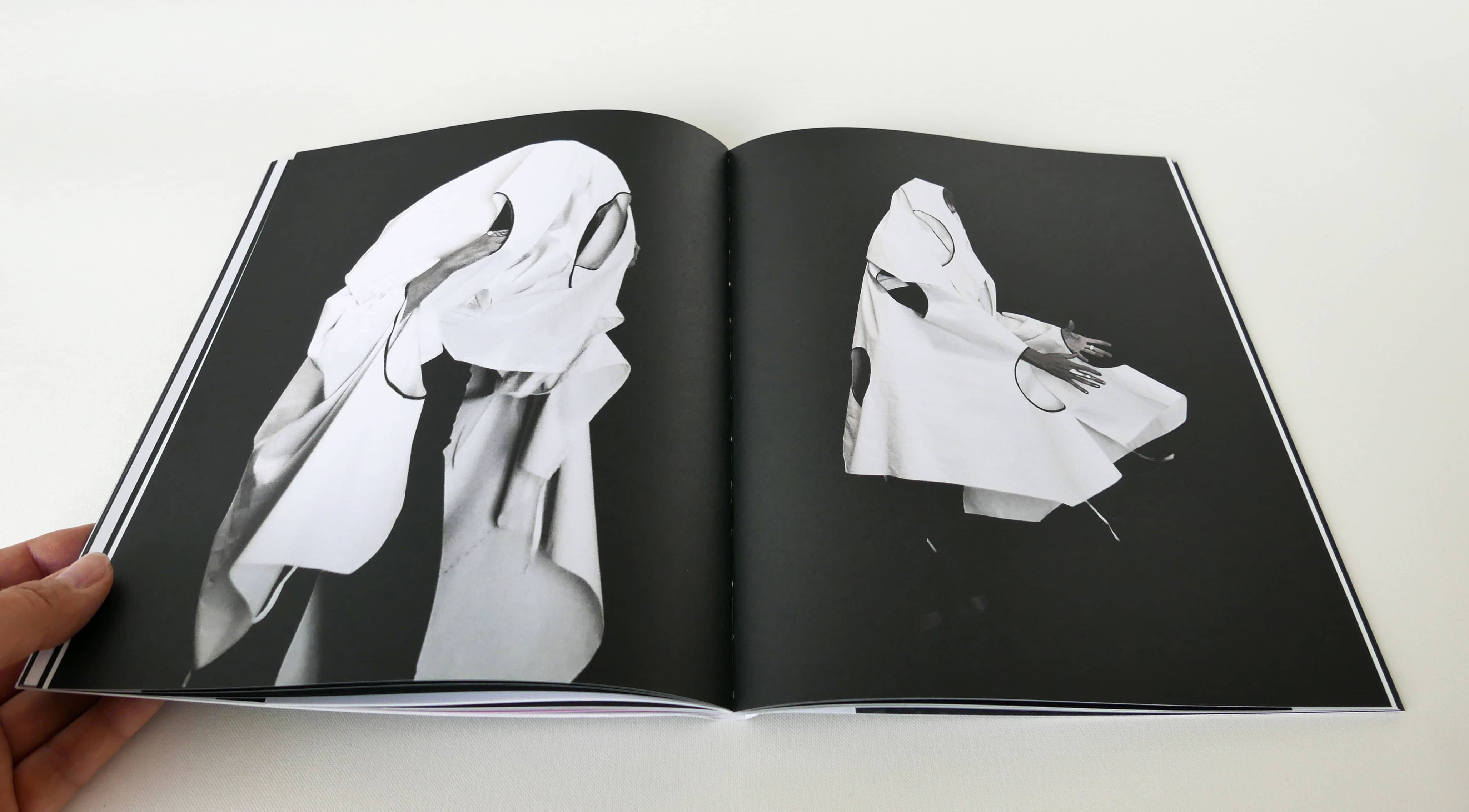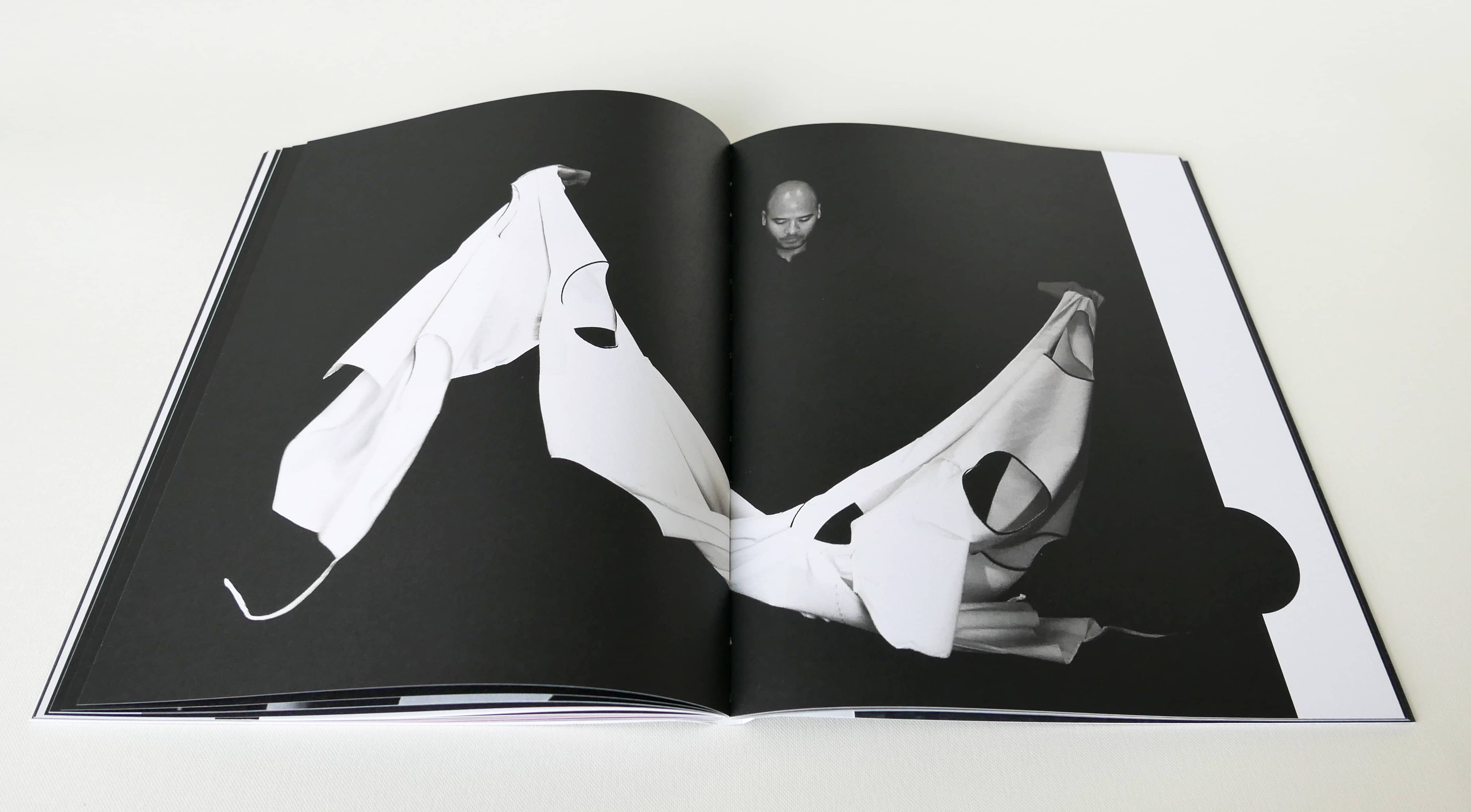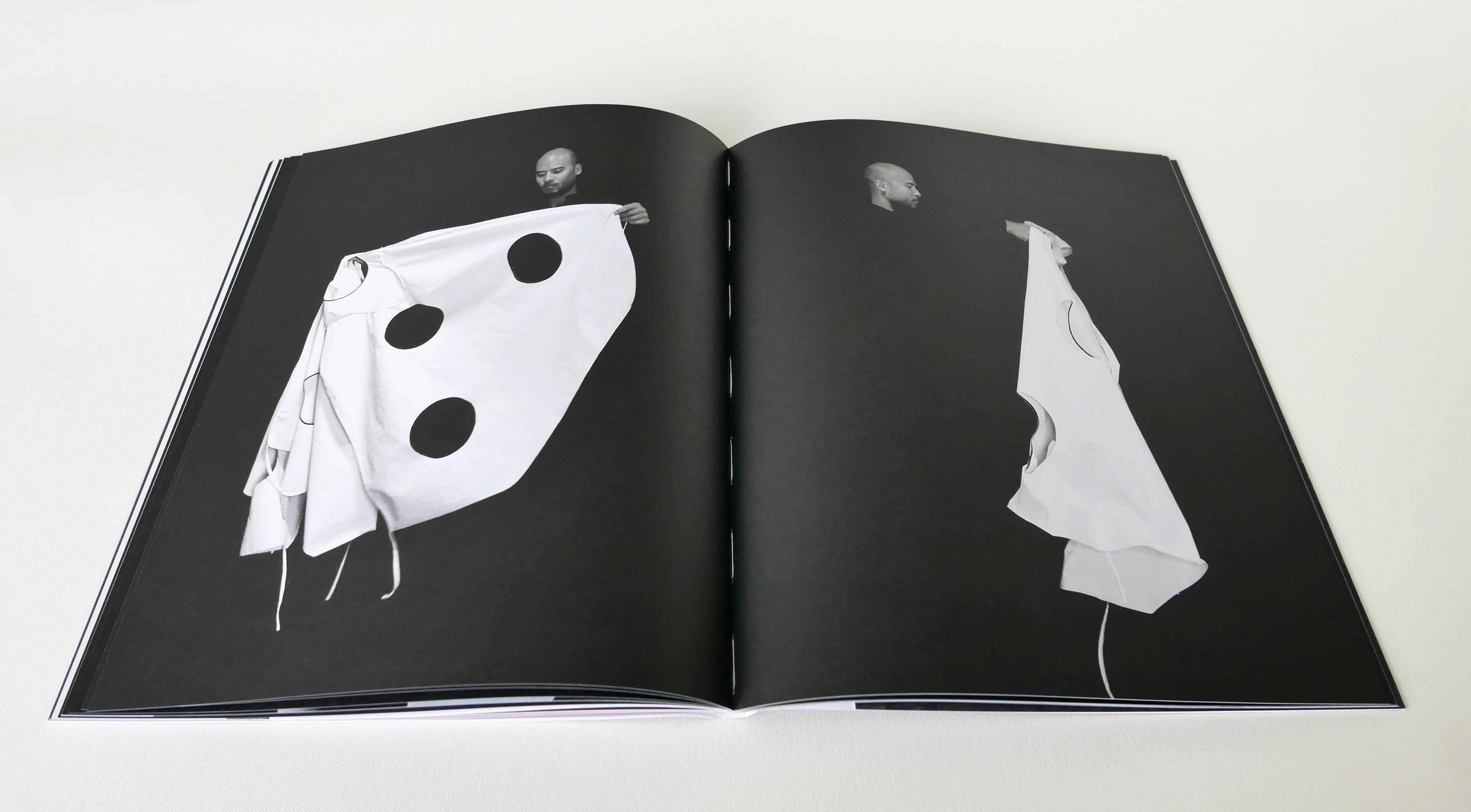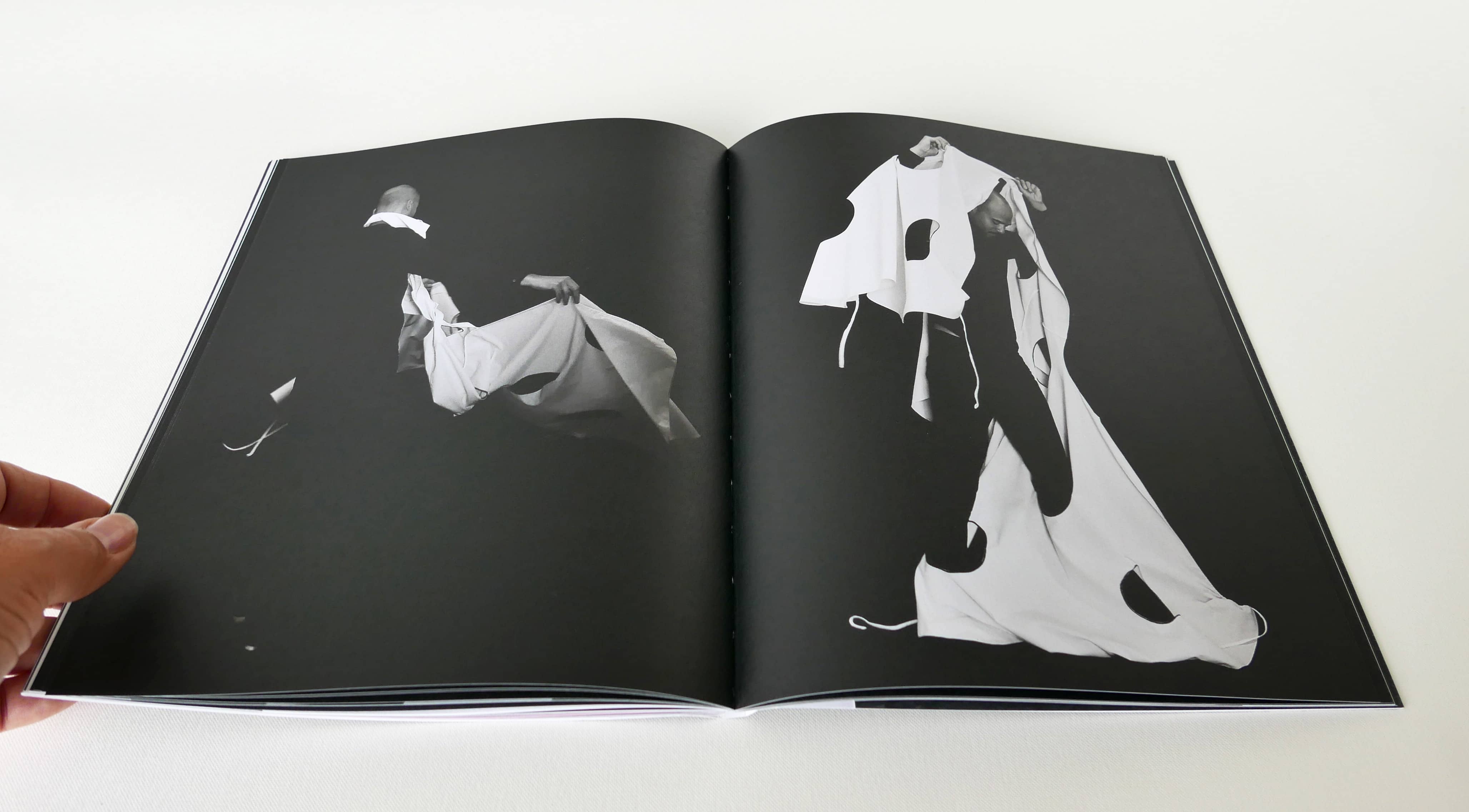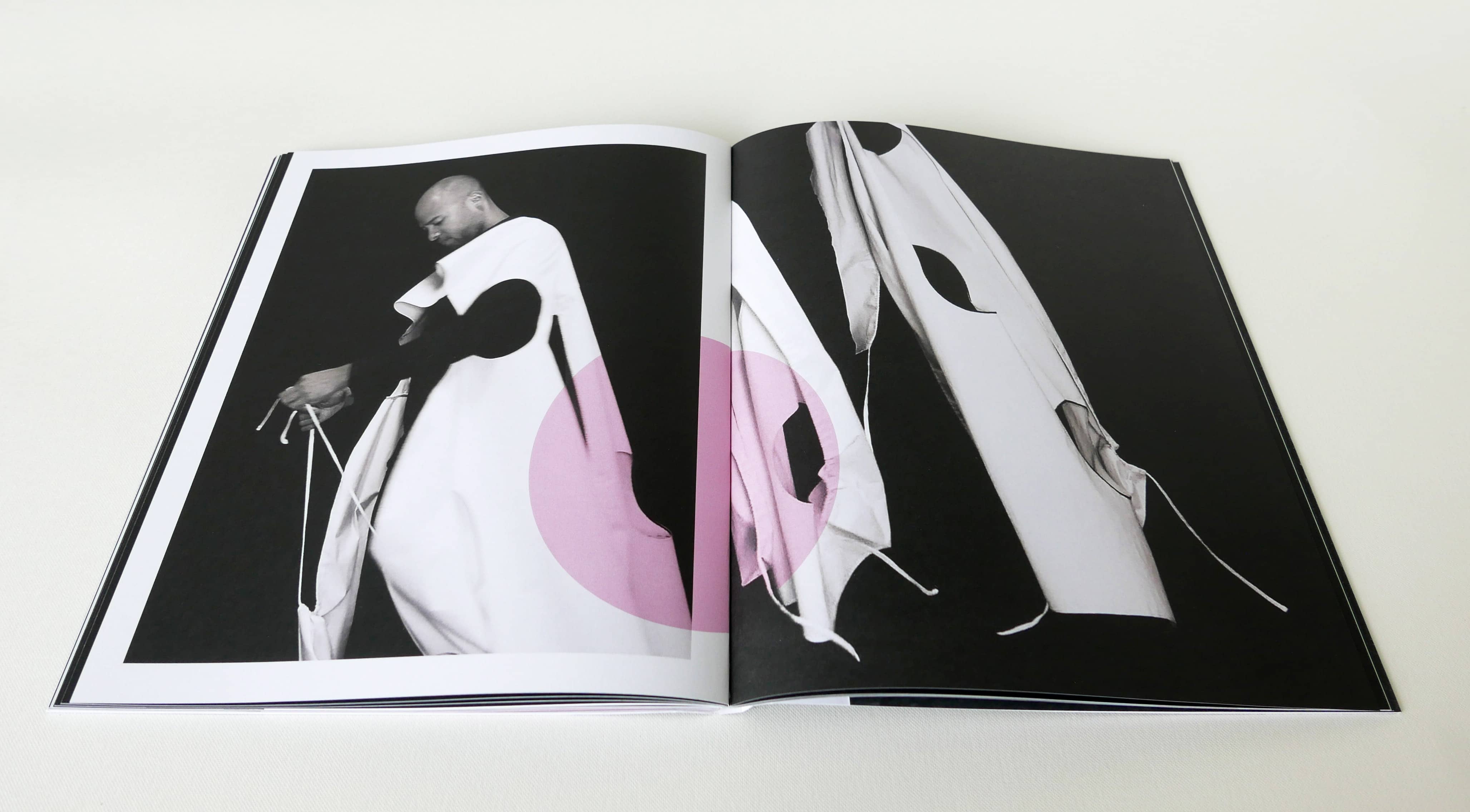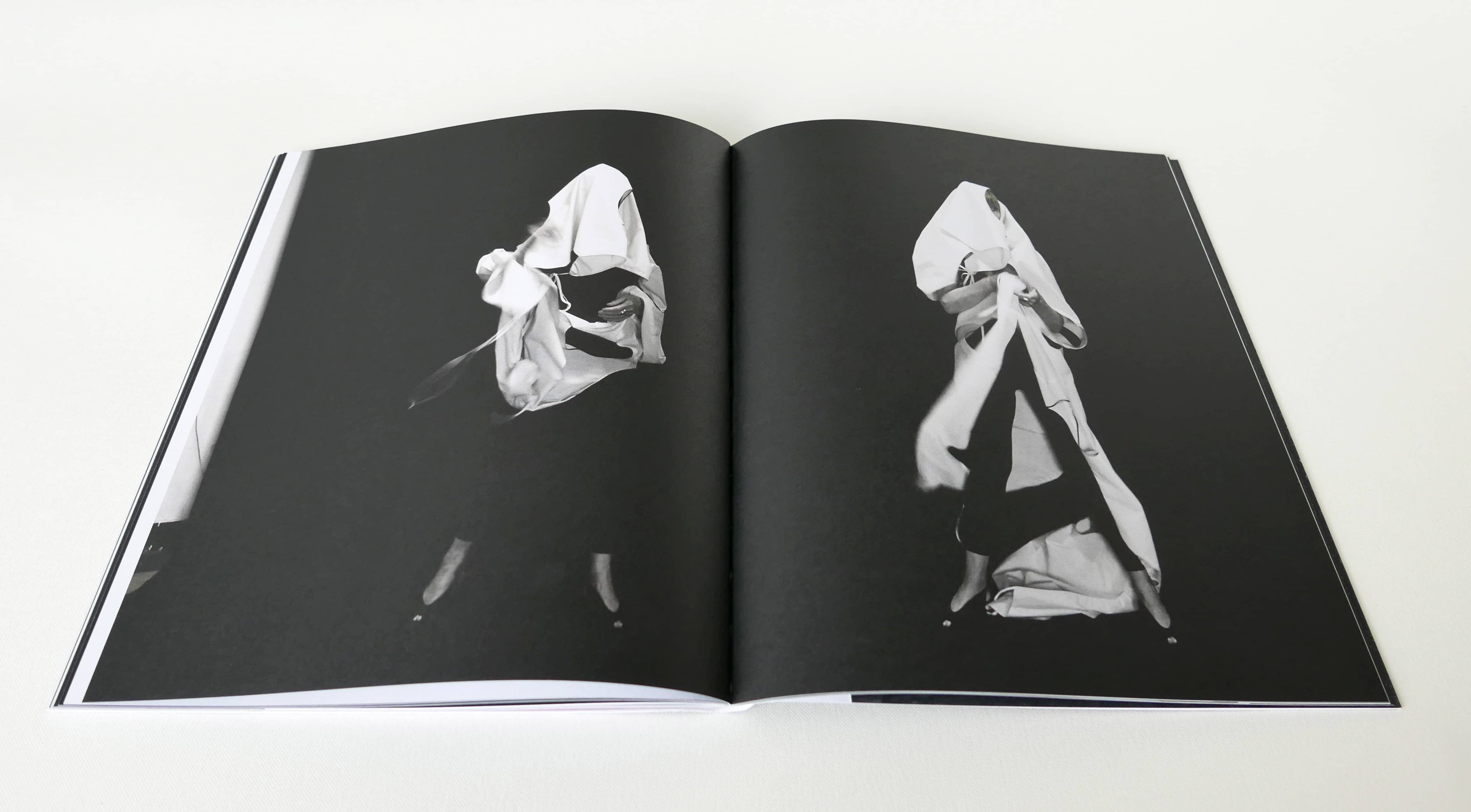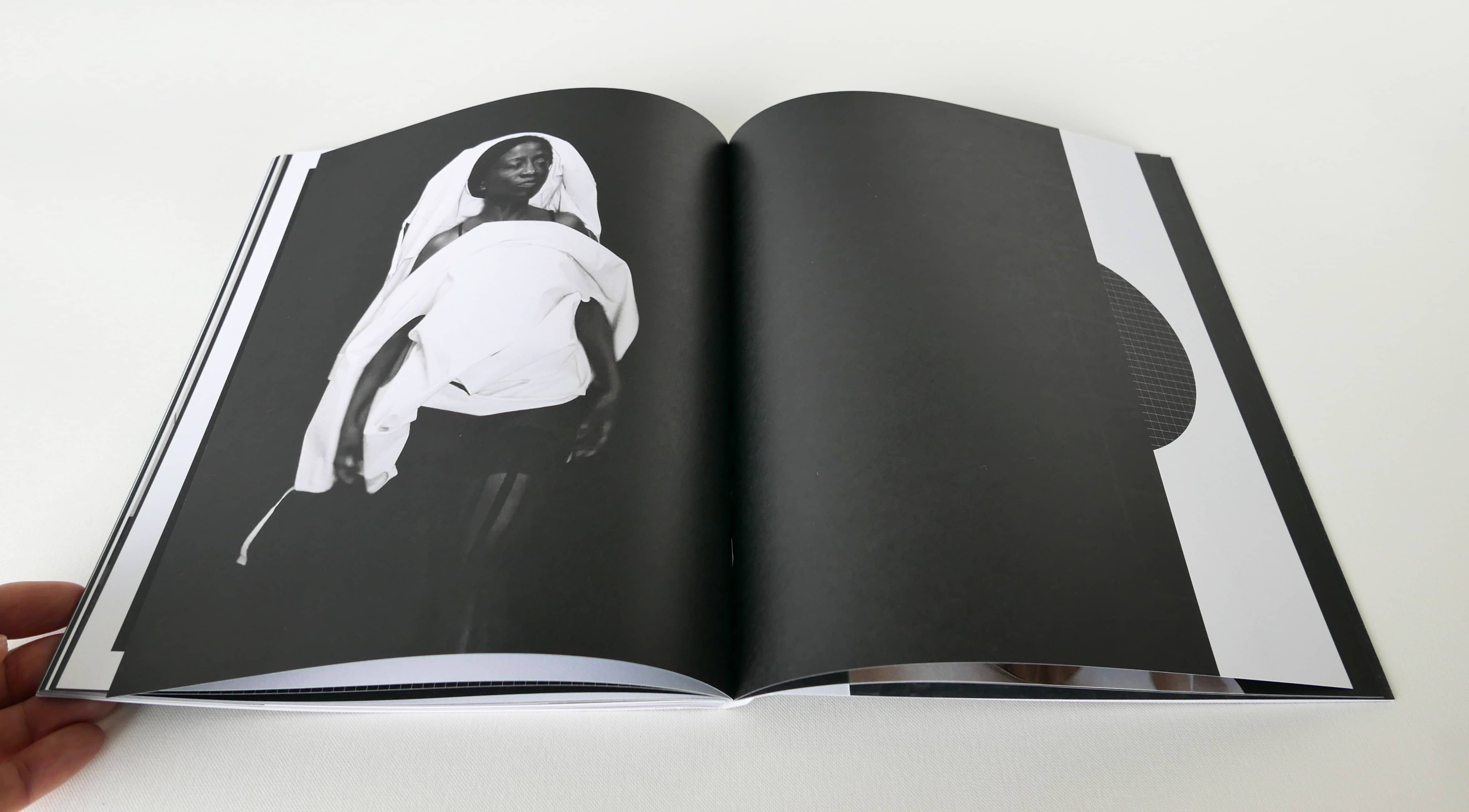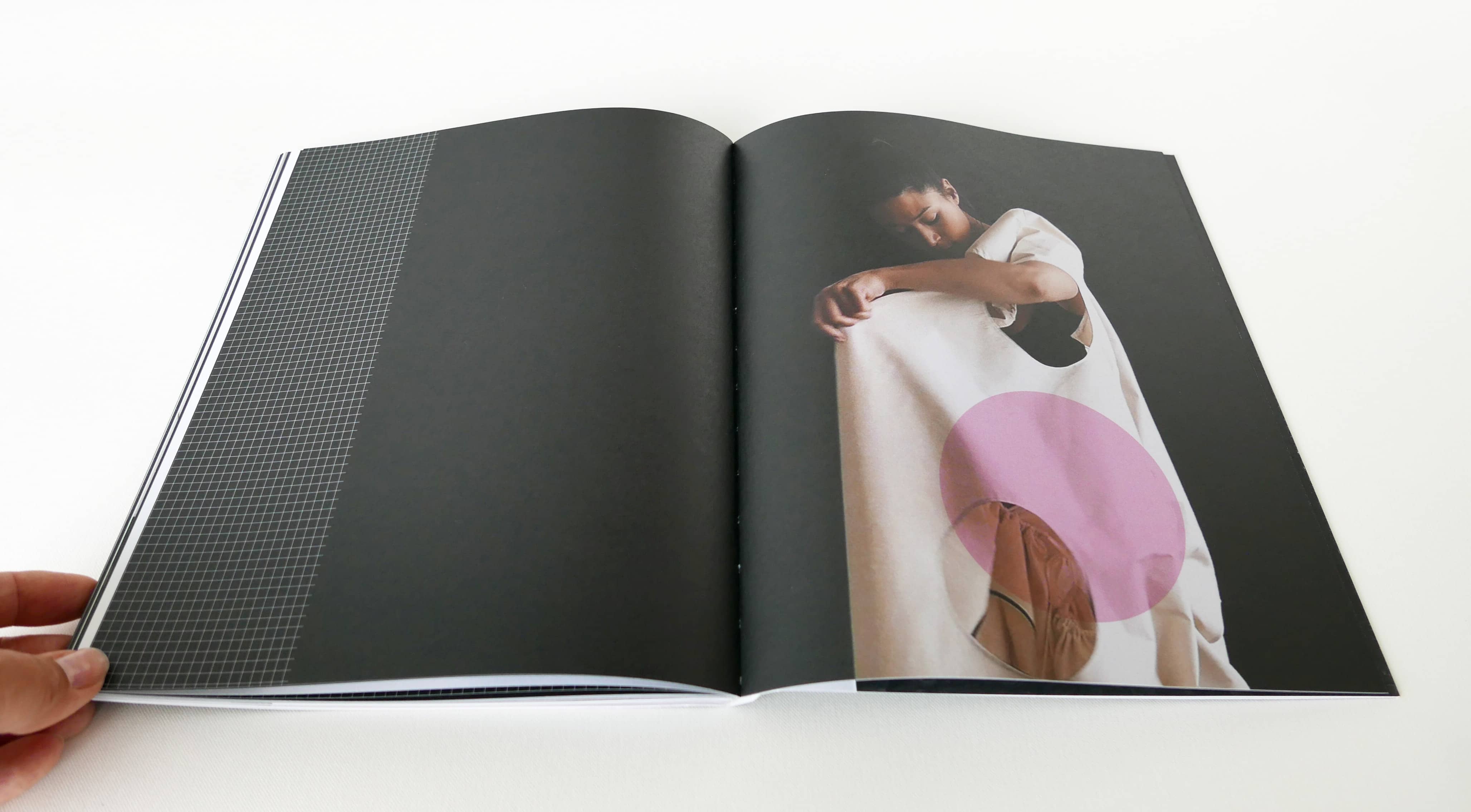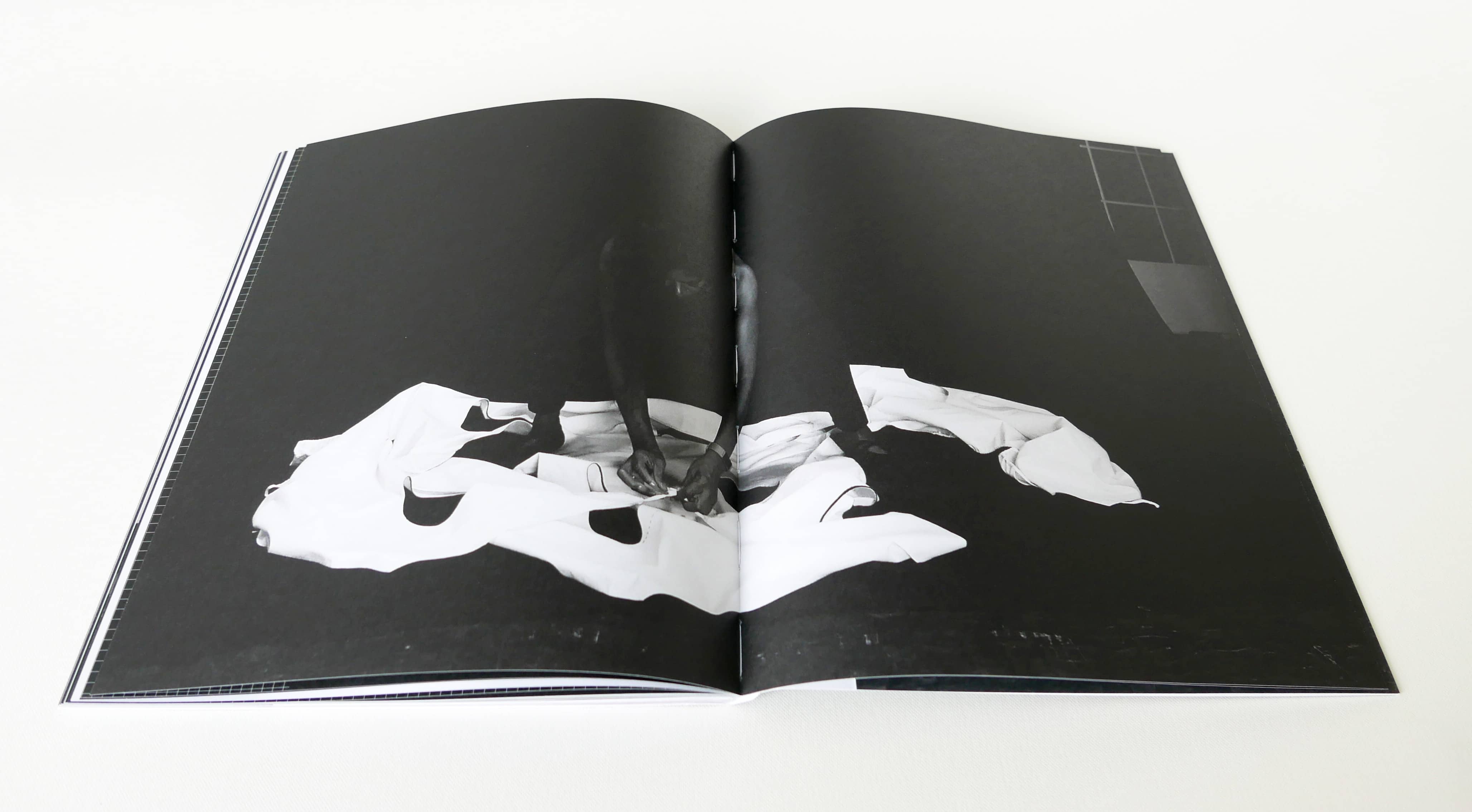 Limited special edition  of 12 + 2 AP – book in handmade box including a signed and limited edition original photographic print.