Please click on image for complete 2022 review.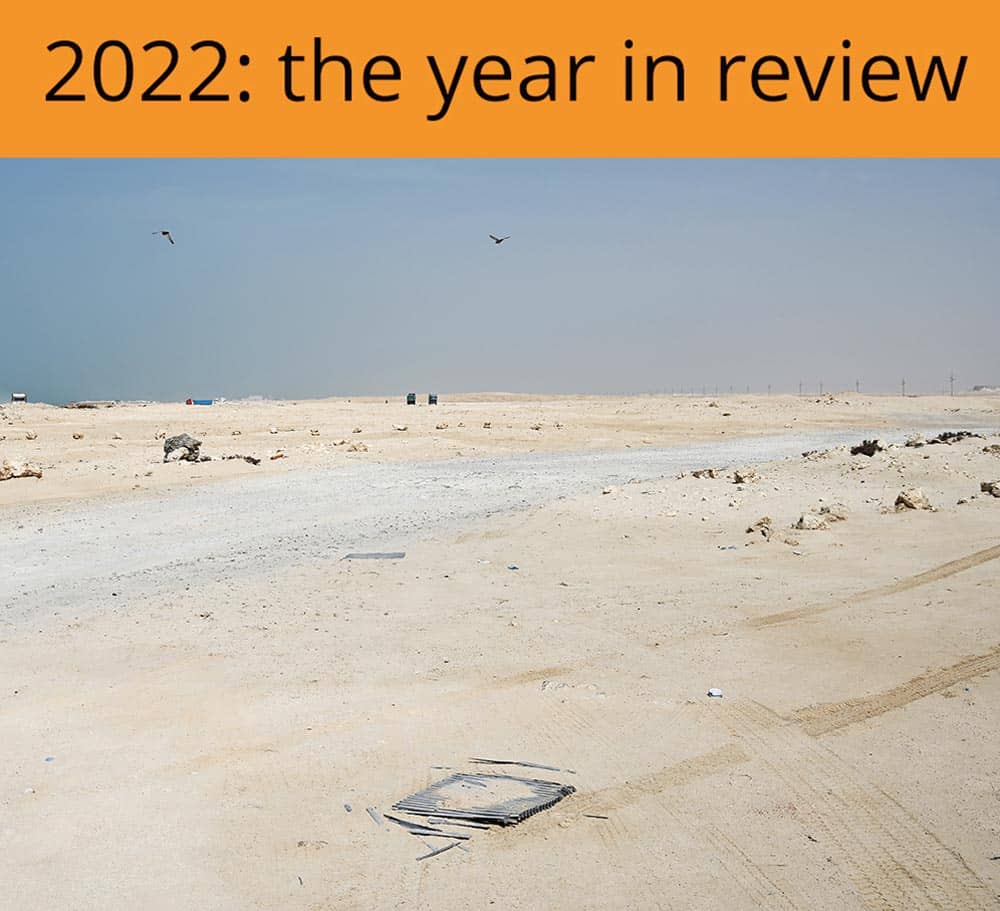 I took this photograph during a trip to the desert just outside of Doha. After travelling over a nearly empty 8-lane highway with my dear friend ambassador Karin, we entered a vast, desolate landscape. Driving over sand into a wide open space, in search for Richard Serra's sculpture East/West – West/East, the largest he ever made, was an unforgettable encounter with one's own being, with nature and art. Please click on image for full 2022 review.
Photo: Studio Margret Wibmer. All rights reserved.