In my performances, sculptures, photographic works and video installations, I explore relations between bodies, objects and spaces. Using ambiguity and the principle of chance as a methodology to deconstruct internalized processes, norms and values deeply embedded within our societies, I create transient 'realities' that explore new strategies for connecting us with the world and with others. This becomes particularly apparent in my participatory performances where I use choreographic elements, sound and wearable props to engage the public as actors in my work.
---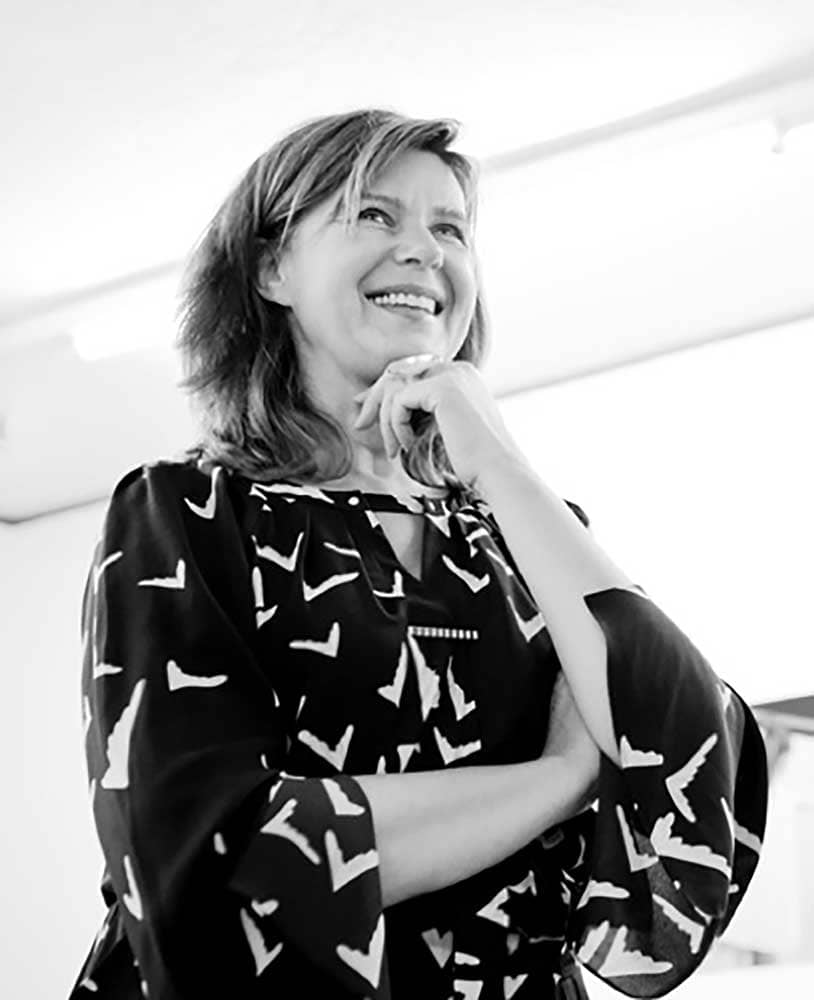 Margret Wibmer
Born in Austria, based in Amsterdam. 
Throughout the 1980s she lived in New York, a time period that had a significant impact on her art and life.
Her conceptual practice is materially diverse. In her early performative works the artist poses in front of the camera in a rubber suit. Anonymous and pretending to be a sculpture, she inserted her own body into virtual space, exploring notions of identity and the commodification of the body.
From 2000 onwards she develops large scale participatory performances for venues such as Palais de Tokyo in Paris, Oude Kerk in Amsterdam, Kunstpavillon Innsbruck and other locations in Europe, Japan and Australia.
Through clothing-like objects, she engages the public as actors offering multi sensorial and relational experiences.
Wibmer has also created a distinctive body of sculptures, photographs and video performances that explore relations between (female) body and technology. These works have been exhibited at galleries, museums and art spaces internationally (KAI 10 – Arthena Foundation in Düsseldorf, RMIT Design Hub in Melbourne and others) and are included in private and public collections.
She has recently joined the US based Institute for Cultural Activism International as a performer and board member. Since 2020 she is adjunct lecturer at Nanyang Academy of Fine Arts in Singapore.
---