Artist statement
People tend to get confused when I tell them that my daughter is Austrian, Japanese and African American, and that Georgia, her daughter, is an even more complex mix. For many years, we called Georgia "Tutti Fruitti" nodding to her varied roots: European, Japanese, African American and Caribbean.
My work, this voice, is the expression of someone who has navigated the complexity of a multicultural experience and family, having lived in several countries and continents my entire life. This richness of cultural mystery and identity/uncertainty inspires me to produce works of ambiguity, nuance and layer. Through the ambiguity, I've combined disparate, unrelated, found objects, materials, and spaces to build a unique new world.
My multicultural family and close friends, the protagonists in my photographic works and video performances, open new geographical and transnational spaces with the work. Through our personal and cross-cultural relationships an unexpected world location appears. While exploring relations between bodies, objects and spaces in photography, sculpture, and video, I also engage the public as performers. We develop intricate narratives using visuals, interactive technology, wearable textile objects, choreographic elements, sound, movement and literature. In addition, these participative performances are developed over long periods, adapted for various spaces and contexts, and are usually created in collaboration with other artists, writers, musicians, designers and more. Together, complex ideas addressing notions of identity, social norms, political agendas, historical relations, queerness and the human condition are conveyed.
---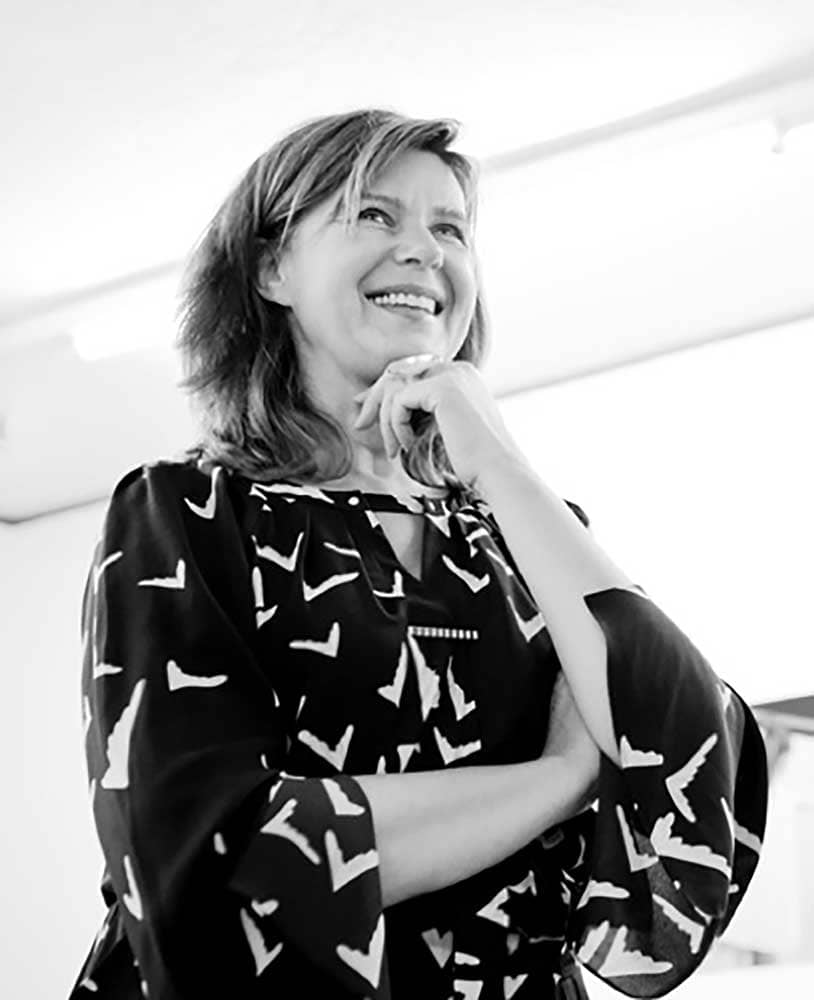 Margret Wibmer's conceptual practice explores relations between bodies, objects and spaces. Using ambiguity and the principle of chance as a methodology to deconstruct internalized processes, norms and values deeply embedded within our societies, she creates transient 'realities' that explore new strategies for connecting us with the world.
Margret who works in various media such as photography, participatory performance art, sculpture and video, spent her early years in Eastern Tyrol, a remote area in the Austrian Alps. She studied at the University of Applied Arts in Vienna and was based in New York throughout the 1980s before moving to Amsterdam, The Netherlands.
Her works have been exhibited and performed at Palais de Tokyo in Paris, RMIT Design Hub Melbourne, Oude Kerk in Amsterdam, Nishida Kitaro Museum of Philosophy in Japan, Kunstpavillon Innsbruck, KAI 10 – Arthena Foundation in Düsseldorf, Lumen Travo Gallery, Bradwolff Projects, Movement Exposed Gallery Space and many other venues. Wibmer is adjunct lecturer at Nanyang Academy of Fine Arts (NAFA) in Singapore since 2021 and joined the US based Institute for Cultural Activism International as a performer and board member in 2022.
---