ARIA DI CAPRI / Fresh Air, Secret Gardens is a participative performance, a slow walk QR activation event developed by Institute for Cultural Activism International team Emily Harris, John Halpern and Margret Wibmer in collaboration with local partners on Capri Island, Italy. This is a nomadic event traveling from country to country. After Capri it has been performed during the 17th edition of 'Live Action 2022' performance festival in Gothenburgh, Sweden.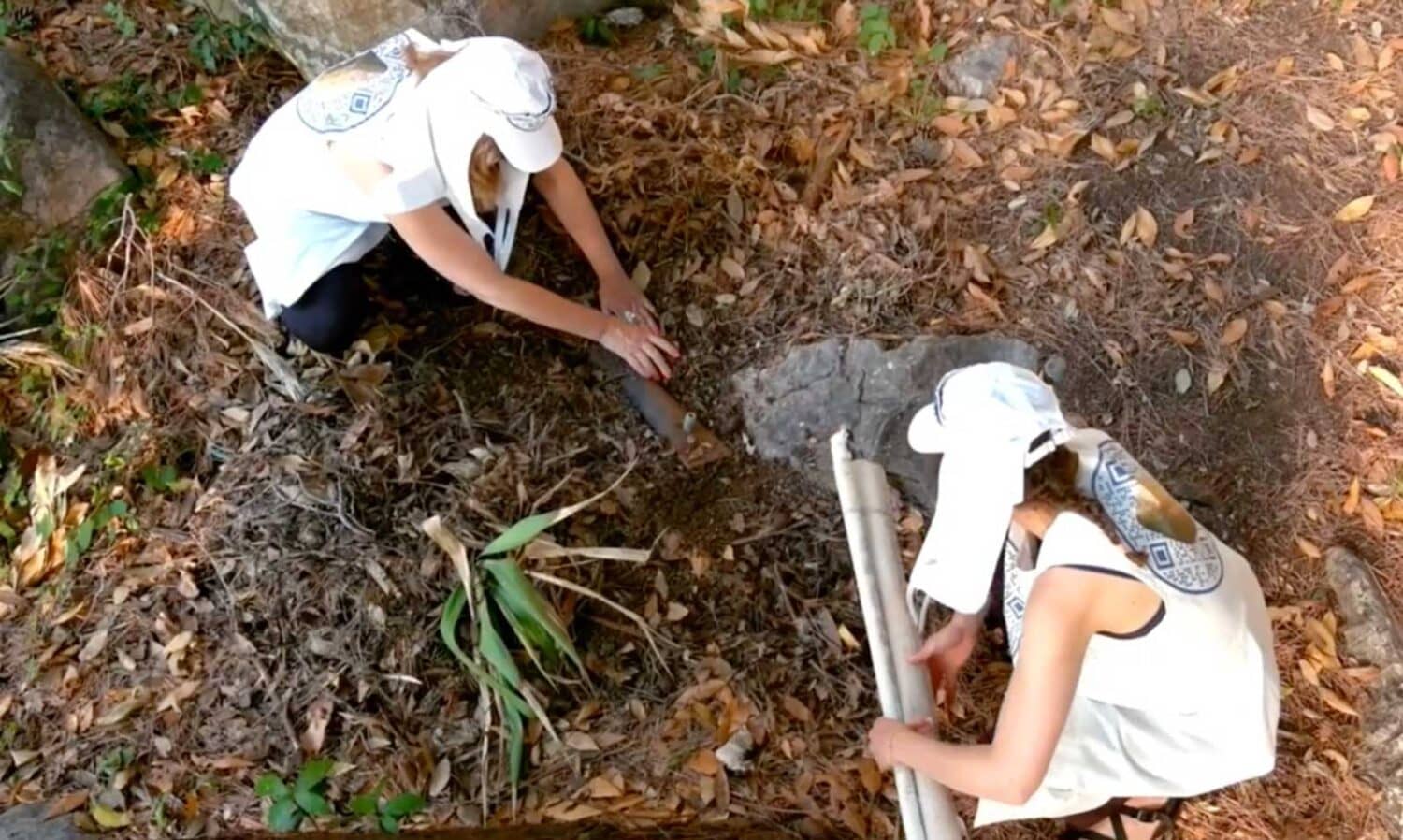 A group of specially costumed performance artists walk slowly, in procession, through the town displaying a logo comprised of a QR CODE and a Lemon insignia. The public engage by snapping photos and activating the QR Logo MediaStream.
By activating the QR Stream the public becomes part of an expanding virtual network. They are exposed to a curated video film of evocative scenes alternating between the harsh, apocalyptic realities of today and cultural activist, utopian art performances and worldwide, socio-ecologic generative projects.
The Slow-Nature aspect of the public performance implies another speed or time/space reality within which we can deliberately care for every step, care for every breath and collectively care for the interconnection with each other and all things.
The audience/social engagement element of the activity references both the virtual algorithmic and ecologic impact any community can intentionally have and the longterm consequences of living un/consciously as "consumers." In other words, "Consumers are the Producers of the Future."
Capri Island has historically occupied the role of a refuge for creatives, cultural and political shape shifters and visionaries.
The action is created in collaboration with the collaborative, Institute for Cultural Activism International, a US non-profit. The project is generously supported by Polis 3.0 Assoziatione Culturale Capri, Emporium Capri, Capri Paesaggi, I.C.A.I. and the Federal Ministry Republic of Austria Arts. Culture, Civil Service and Sport.