It is my great pleasure to share the exciting news that the Institute for Cultural Activism International which I joined as board member last fall, is now officially a Tax Exempt Public Art Charity, a 501(c)(3) which means we can fiscally sponsor other artists projects and offer tax exemption to donors!! I.C.A.I's founders John D. Halpern and Emily M. Harris will be happy to provide you with further information.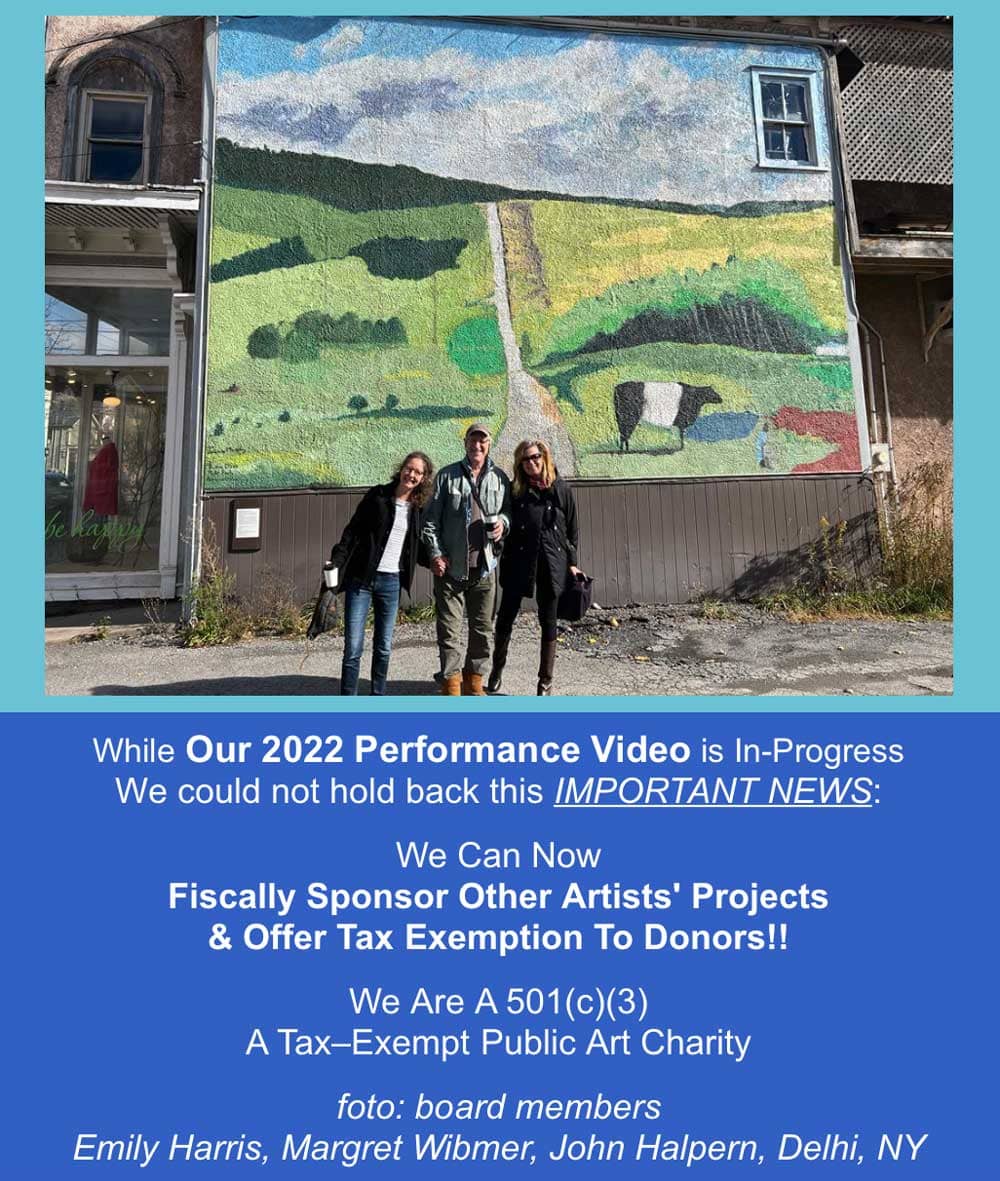 Click on image above image for more information and if you would like to participate in this mission and support us, do consider donating whatever you can so we can keep up our work with individuals and organisations participating in and contributing to activities that highlight and address global issues through STRATEGIC AND CREATIVE INTERVENTION. We are building AN INDEX OF CULTURAL ACTIVISTS/M, a database of cultural activist his/hertory, impact, resources and training as a reference for everyone.

With your support we will be able to continue our monthly TUNING FORK , our online event that features live conversations between the public, leading and emerging cultural activists and collectives worldwide. PLEASE DO JOIN US NEXT TIME! You can find an overview of previous guests and recordings in the link above. Don't hesitate to contact me with any questions you may have.
Photo: Institute for Cultural Activism International