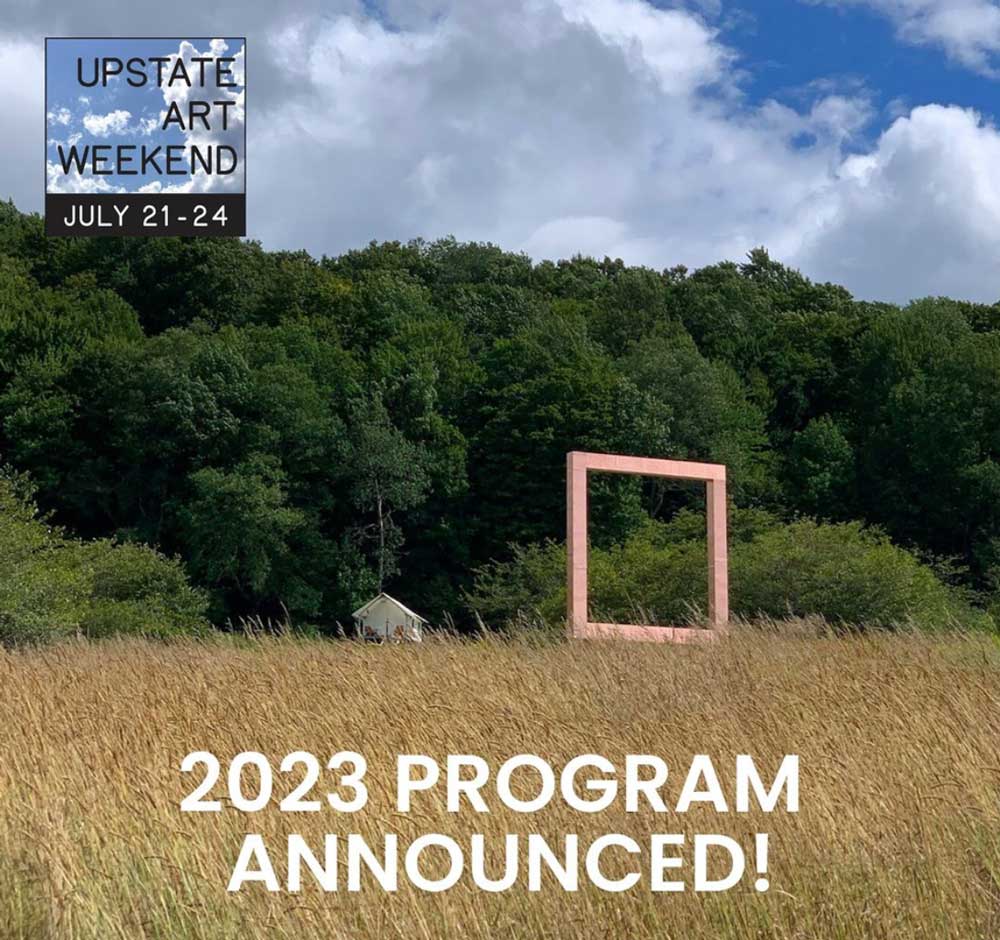 UPSTATE ART WEEKEND NEW YORK – INSTITUTE FOR CULTURAL ACTIVISM INTERNATIONAL
21 & 22 July
Excited to head over to New York again to join my collaborators, artists John D. Halpern and Emily M. Harris, founders of Institute for Cultural Activism International, for another QR PORTAL ACTIVATION slow walk performance and the immersive installation WE DO – SURFING THE APOCALYPSE during Upstate Art Weekend, celebrating Art, Culture and Community in the Hudson Valley and Catskills.
WE DO: SURFING THE APOCALYPSE & QR PORTAL ACTIVATIONS
JULY 21 & 22 from 12-2pm on Main Street Delhi, NY – with Costumed Performers in a Slow-Motion Procession pass through Delhi's main consumer and tourist spaces. The QR PORTAL ACTIVATIONS use performance and endurance based formats to identify a community of a pro-active nature.
7 – 10 PM – WE DO: SURFING THE APOCALYPSE KARAOKE – at Institute land.
A Five–Channel, outdoor immersive installation. Artists and local community (now activated in QR PORTALS downtown) synergise their compassionate/communal energies, singing "We Do" vows and songs of love into a pentagonal video ring of Apocalyptic scenarios – counterpointed with Pro-Active content.