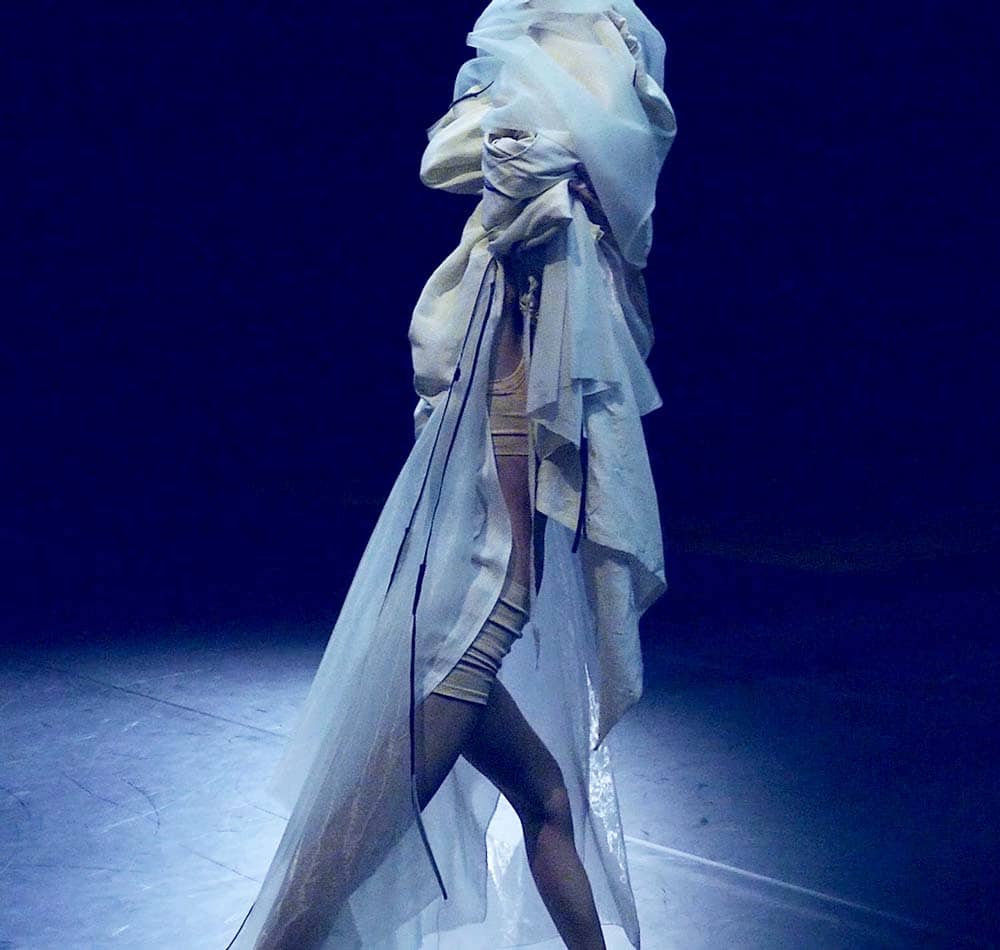 About the work
'Material Encounters' which has been developed as a video work rather than a life performance, in close collaboration with dancer Miri Lee, composer Jongkag Park and video editor Florian Krepcik, explores the increasingly fine line between tangible and digital spaces. Breaking with standardized concepts of dance and clothing, this work introduces movement, ambiguity and the principle of chance as a methodology to create a multilayered narrative. Miri's improvisation includes several postures inspired by animal figures and is further lead by the textile prop developed for the purpose of the intervention. The dancer who appears and disappears, trying to 'control' the many layers of fabric, is unaware of the outer material surface, constantly changing in dialog with her movement. Always on the brink of the unmanageable it produces manifold meanings oscillating on the edges of several worlds, reinforced by the outwardly soundscape. 
Margret Wibmer: Concept, development textile prop, photography, production // Miri Lee: Dance, choreography // Jongkag Park: Soundscape // Florian Krepcik: Filming, editing // Joost Verest: Lighting.
The realization of this project was generously supported by: Stichting Stokroos, Land Tirol, Natlab. Special thanks to Loods 6 Bagagehal.