Sunday, October 23rd, 2022
Inwood Hill Park in New York City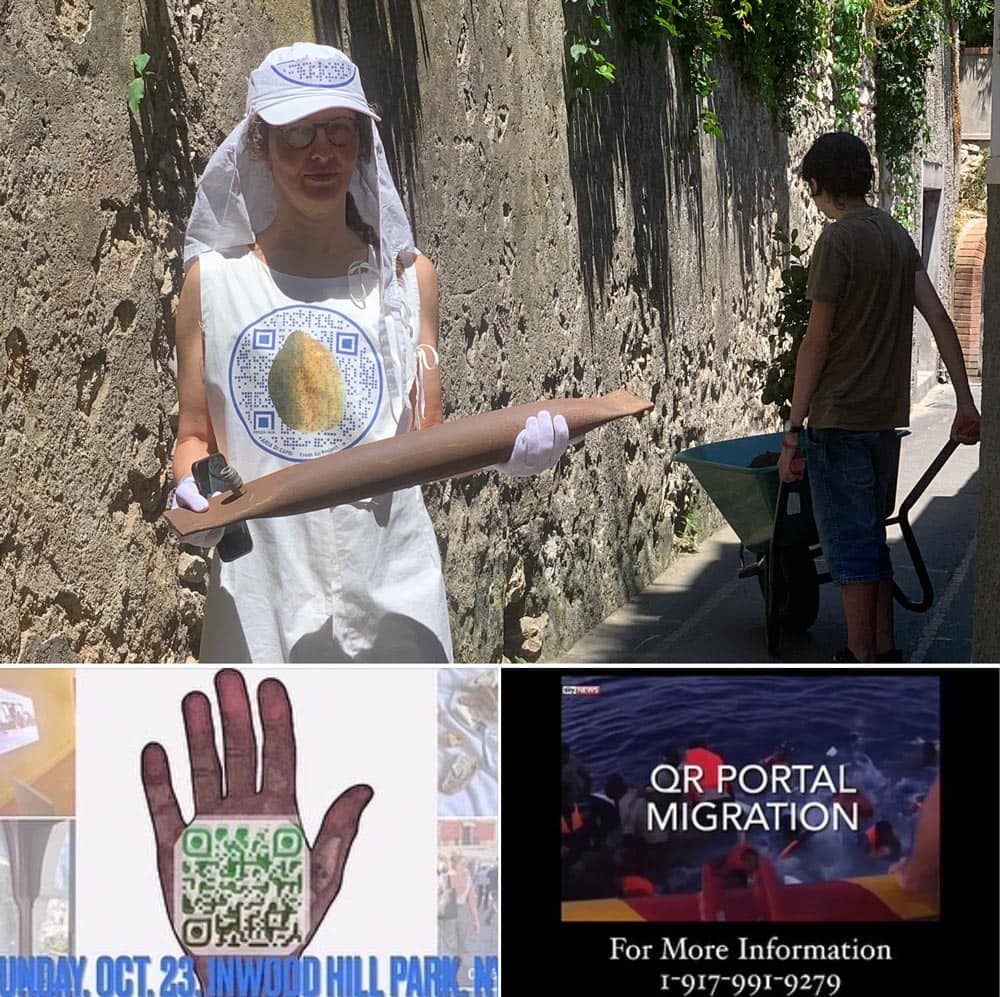 QR PORTAL: MIGRATION Focus On Climate & Political Refugees. In QR PORTAL: MIGRATION footage of Climate and Political Refugees walking to climate and political safety, crossing borders, seeking refuge by land, water, and so forth, will be interspersed with Cultural Activist/Performance Art projects concerning these crises. Footage of animals effected by climate change will also be featured.
During a Slow-Walk through Inwood Hill Park, Manhattan, ICAI Performers John D. Halpern, Emily M. Harris, Margret WIbmer and guest-performers will display a film on their mobile devices. Participants will shoot the QR CODES randomly placed throughout the film. QR CODES in the film will lead participants through a maze of cultural activist/performance art and other socially and ecologically engaged projects active throughout world, today.
QR PORTAL: MIGRATION is part of the IMPROMPTUS / PAUSA Performance Festival, New York. Artists: Guerrila Theater (United States), Daisuke Takeya (Japan) ICAI-John Halpern, Emily M. Harris, Margret Wibmer (United States/Austria/Netherlands), Keith A. Thompson (United States). Curated by Hector Canonge.
IMPROMPTUS has as a guiding principle the notion of improvisation where unrehearsed, not studied, and never-before presented performances in public spaces -assigned to each selected artist- will trigger instantaneous somatic relations. IMPROMPTUS is an exploration of the unknown, the discovery of new territories, and the adaptation of one's work to new geographies. In addition, the one month performance art program is an investigation of artistic perseverance and commitment to Live Action Art while allowing possible unconventional experiences that would prompt artists and audiences to reflect on corporeal expression.