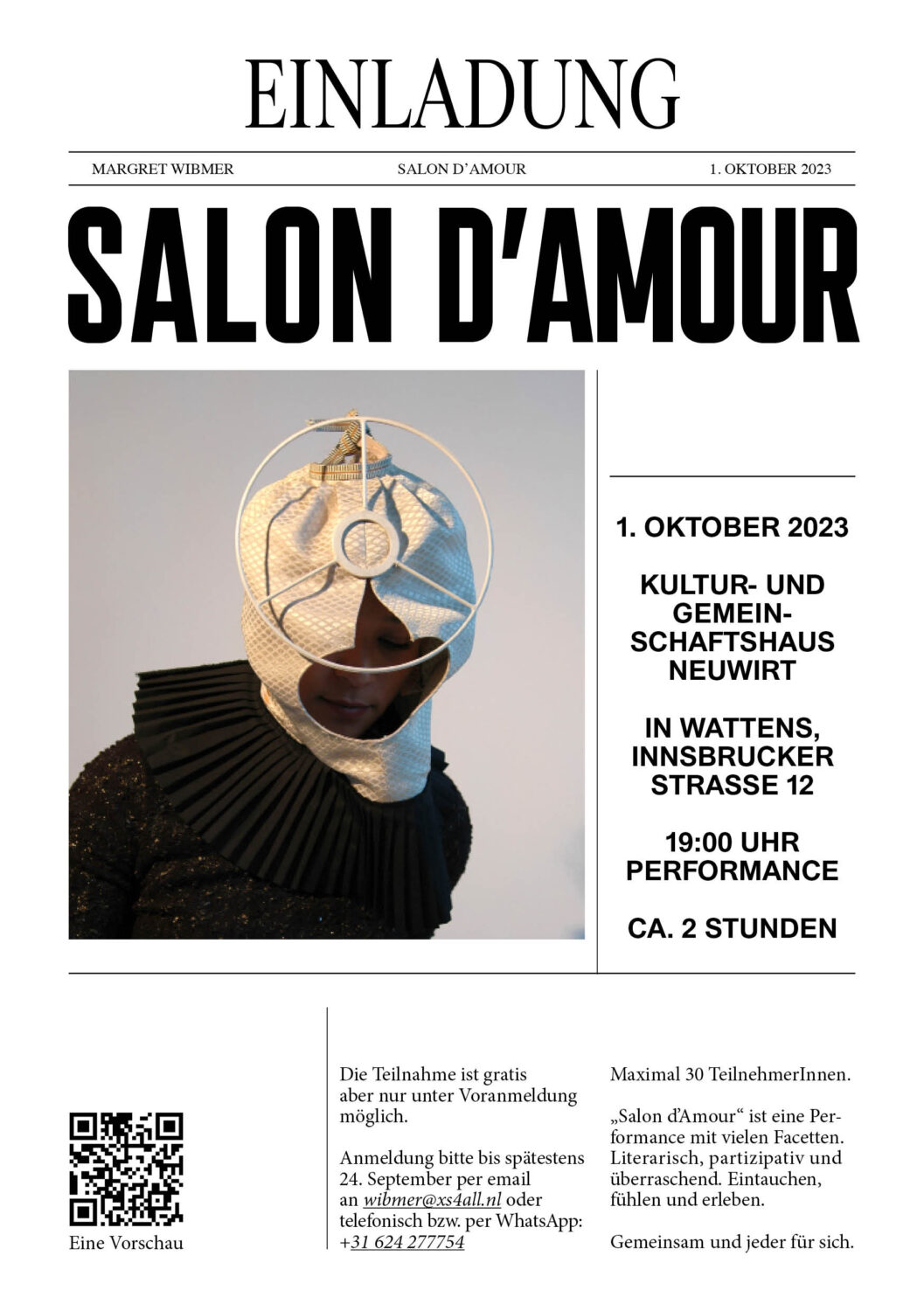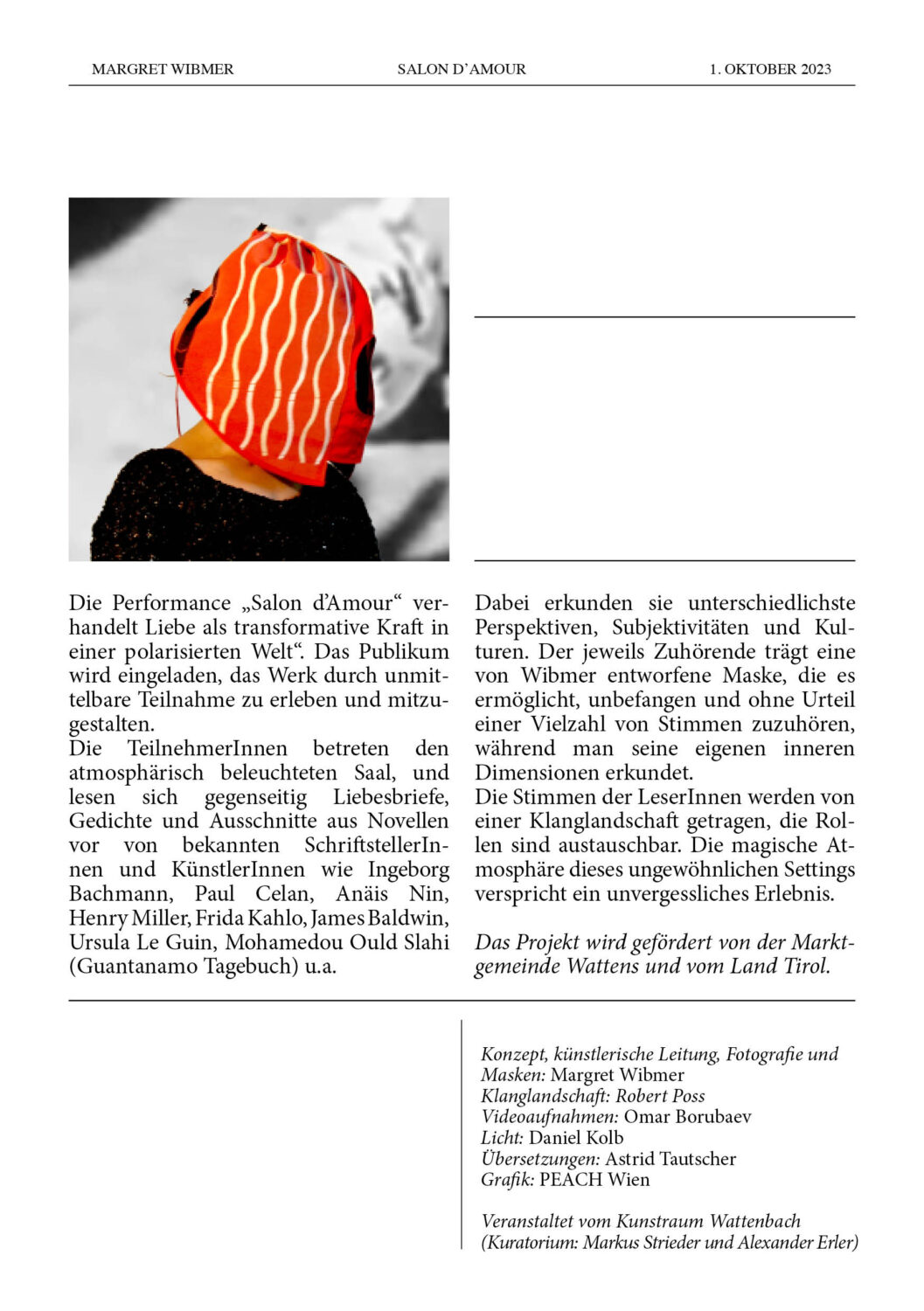 The performance Salon d'Amour explores love as a transformative power in a polarised world in which growing xenophobia and racism, "political correctness" and "cancel culture" significantly complicate our relations with others.
Salon d'Amour engages members of the public through wearable props and a carefully curated collection of poems, love letters and prose – provocative, confronting and poetic.
Sitting in pairs readers are free to chose any of the texts, reading out loud to their masked counter part. The masks, developed by Wibmer for 'Salon d'Amour' provide a transitional space filled with ambiguity, mystery and beauty. The voices of the readers are carried by a soundscape, the roles are interchangeable. The magical atmosphere of this unusual setting promises an unforgettable experience.
The literary collection includes love letters by Franz Kafka to Milena Jesenská, John Cage to Merce Cunningham, Frida Kahlo to Diego Rivera, Georgia O'Keefe to Alfred Stieglitz, Susan Sontag to Jorge Luis Borges, Marianna Maruyama to a dentist; love correspondences between Ingeborg Bachmann and Paul Celan, Anaïs Nin and Henry Miller. Excerpts from novels by Ursula Le Guin, Ingeborg Bachmann, James Baldwin und Mohamedou Ould Slahi as well as excerpts from Ould Slahi's Guantanamo Diary.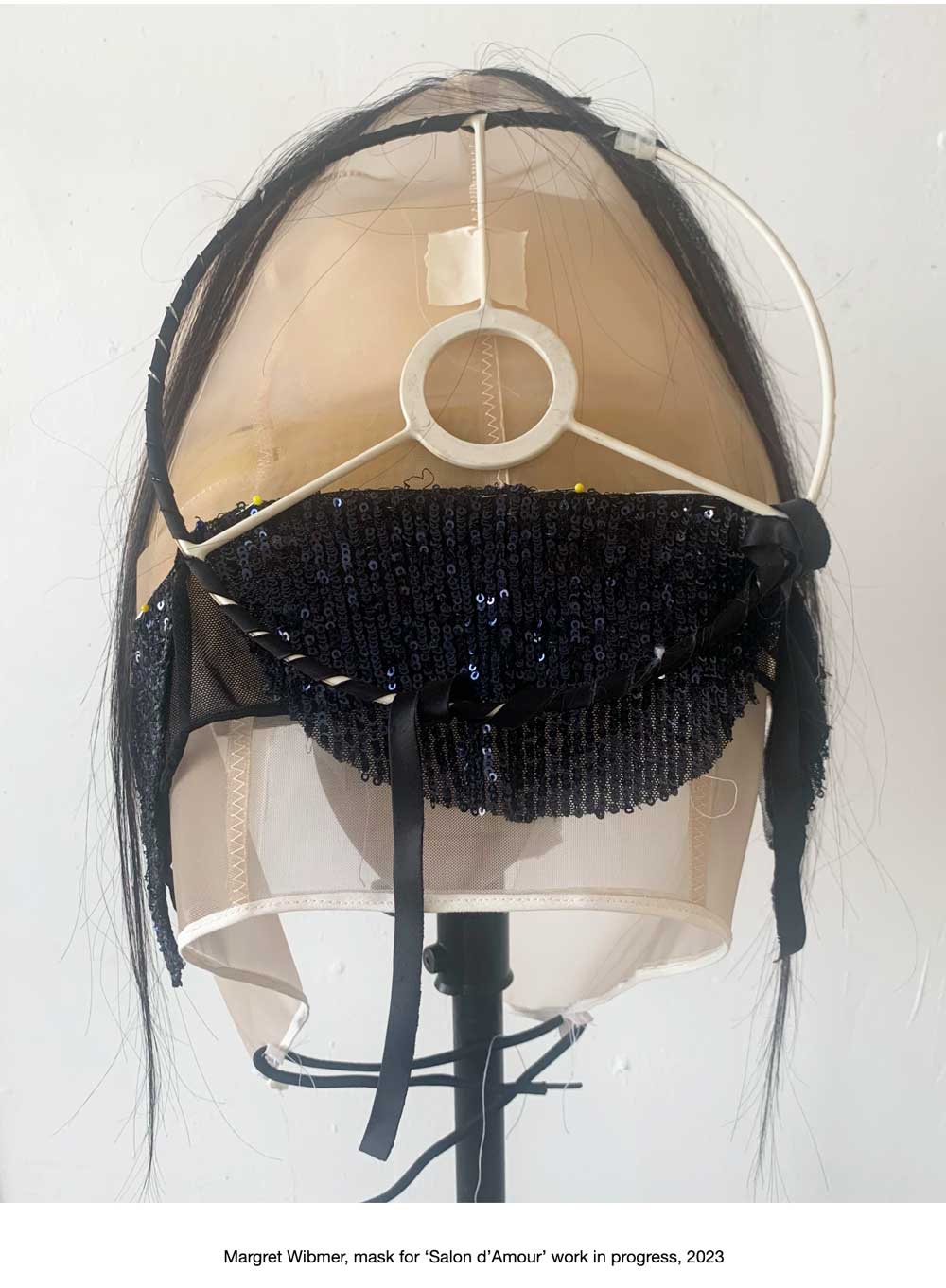 Concept, art direction, photography and masks: Margret Wibmer
Soundscape: Robert Poss
Videoproduction: Omar Borubaev
Lighting: Daniel Kolb
Translations: Astrid Tautscher
Graphic design: PEACH_Vienna
Readers: Robert Egger, Judith Erler + public
Assistants: Dorothea Hartmann, Lea Schneider, Magdalena Schweiger, Lydia Steiner
Produced by Kunstraum Wattenbach (Curatorial team: Markus Strieder and Alexander Erler).
This project is generously supported by Gemeinde Wattens and Land Tirol.