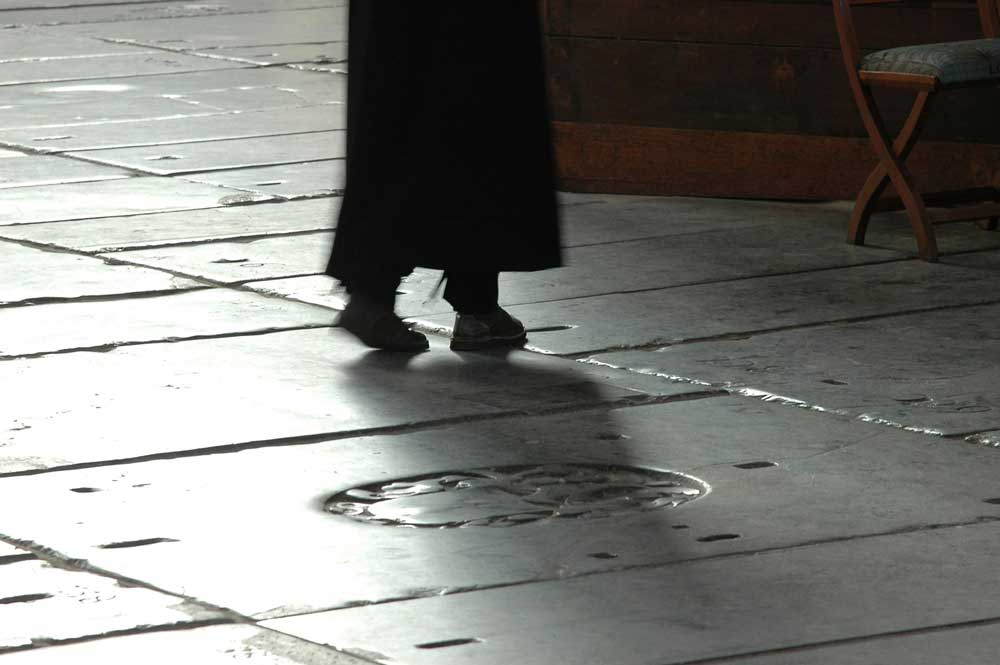 SAFE THE DATE! TIME OUT – participative performance – , Oude Kerk Amsterdam.
'Time Out' calls for reflection on the intellectual constructions of the notion of life and death, and invites us to think about death and time differently. *
With her performance Time Out Margret Wibmer invites us to rethink our relationship with time and explore Oude Kerk through the sensual. Wrapped in long black coats with oversized hoods that provide a shelter and make the body nearly disappear, participants are invited to lie down on the floor that consists entirely of gravestones, for as long as they wish. Wibmer reminds us of our own temporality and encourages the visitors to be more aware of their own presence and the presence of those around them in a nonreligious meditation that interrupts daily life.
Margret Wibmer's participatory performance Time Out takes place in the context of 'It's OK ….commoning uncertainties' a multi-year project by Jeanne van Heeswijk '. Circle 4, brought together by Gijs Stork and Karolina Wargin, sheds ligt on unknown relationships within and around the Oude Kerk based on the church's many graves. This circle also features 'Epitaphes insolites (ongewone grafschriften)' by Frank Bruggeman. * https://margretwibmer.eu/in-words/indivisible-parts-of-a-totality/