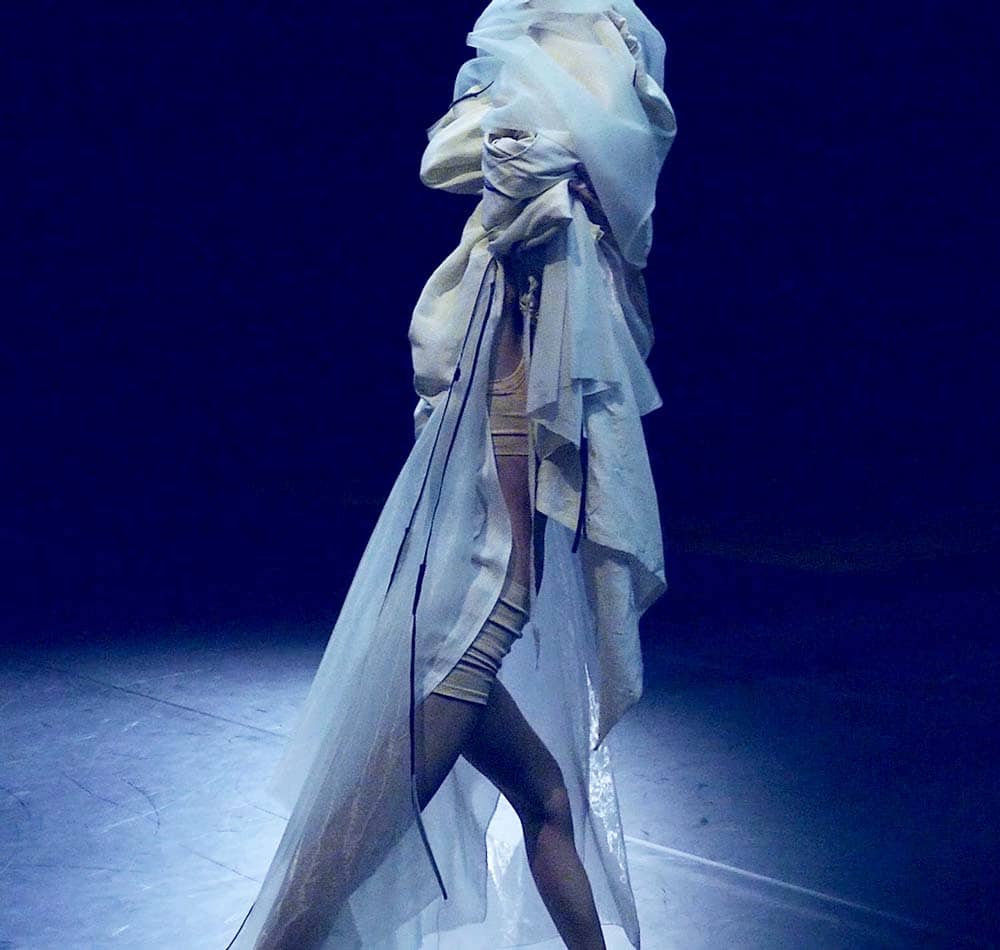 'Material Encounters' is the result of a research through practice, a first time collaboration between Margret Wibmer and dancer/choreographer Miri Lee. It explores the relationship between the moving body and a textile prop that Wibmer developed step by step for this intervention as the choreography developed. Furthermore the piece was specifically developed as a video piece rather than a life performance.
---
Margret Wibmer: Concept, garment design, photography, production, Miri Lee: Dance, choreography / Jongkag Park: Soundscape / Florian Krepcik: Filming, editing / Joost Verest: Lighting.
The realization of this project was generously supported by: Stichting Stokroos, Land Tirol, Natlab. Special thanks to Loods 6 Bagagehal.
---